View this email in your browser.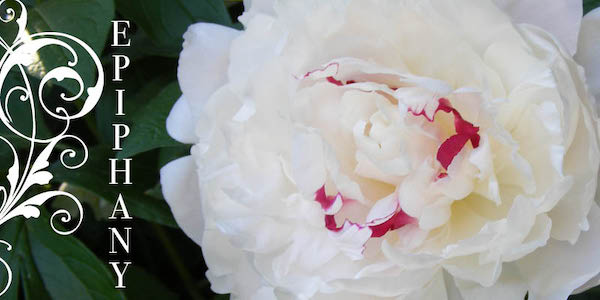 The CDC has moved Gloucester County back into the "High" level of COVID community spread. Please wear a mask at any church activities you choose to attend.
While COVID community spread remains high, our primary worship services (10.30am Sundays) will be in the Parish Hall with windows open — whether or not there is Children's Chapel.
Kitchen of Hope is tomorrow, Saturday, 14 January.  Contact Vivian H. (856-366-8461) if you'd like to help!
---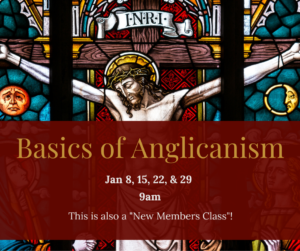 ---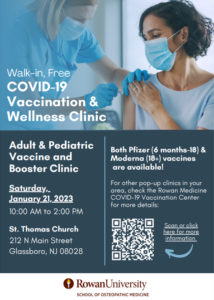 ---
The LCFC has partnered with the Transition Committee to create this simple .pdf (Bishop_Election) resource to help people across the Diocese of New Jersey prepare for the upcoming election on January 28. Check out bishopsearchnj.org for all the latest information.
---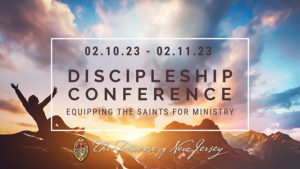 The Diocese of New Jersey is holding it's 2nd Annual Discipleship Conference.  This 2-day event will cover topics such as Stewardship & Discipleship, Personal Examen Prayer Practices, Gardening as Discipleship, Disability & Discipleship (two distinctive sessions), Way of St. Paul and Youth Ministry.  More information and registration form can be found here.
---
Lectionary readings for this week: Isaiah 62:1-5, 1 Corinthians 12:1-11, John 2:1-11, Psalm 36:5-10
Lectionary readings for next week:  Isaiah 9:1-4, 1 Corinthians 1:10-18, Matthew 4:12-23, Psalm 27:1, 5-13
Please continue in your daily prayers for: Dennis, Marge, Joann, Lou, Jennifer, Mary Esther, Cameron, Joe, Jane, Katherine, Chris, Stacey, Terry, Ginny, Erin, Joey, Jason, Tina, Andrew, Lori, Richard, Cress Family, Theresa, Barbara, Catherine, Bea, Sara, Gwen, Sue, Becky, Emma, Phyllis, Lenore
---
Announcements for the parish email are due via email by noon on Wednesday of each week. You can email them to announcements@stthomasglassboro.org
The church calendar can be seen at https://www.stthomasglassboro.org/calendar/ for a list of upcoming events. Please help us keep it current (and avoid hurt feelings) by sending updates to the church office (office@stthomasglassboro.org).
Are you serving in liturgy? Check the rota!
Prayer requests can be sent to prayer@stthomasglassboro.org
Watch our livestream here Saturdays at 5:30pm and Sundays at 8am & 10:30am!
Full-text of the liturgy is available at  https://www.sharedprayers.net
Holy Eucharist (Nave – now with music!): Saturdays, 5:30pm
Holy Eucharist in the Nave – Rite I (Nave):  Sundays, 8am
Adult Formation (Parish Hall):  Sundays, 9am
Coffee Hour (Parish Hall): Sundays, 10am
Holy Eucharist (Parish Hall): Sundays, 10:30am
Centering Prayer (Nave): Mondays at 4pm (also on Zoom)
Holy Eucharist at Lych Gate (most times):  Wednesdays, 5:30pm