Notices
St. Thomas' Fall Flea Market is coming up on Saturday, 7 September, from 8am-2pm (rain date 21 September). Spaces are $15, or $20 to include a table and two chairs. This is a fundraiers for the church school: volunteers are needed to help set up at 6.30am. Baked goods for sale as concessions are also appreciated! If you have questions or want to reserve a space, see Debbie Lubelski.
What's going on?
St. Thomas' Youth traveled to New York City this past week to have a fun day of community building! They are pictured here on the steps of St. Thomas' Episcopal Church right by Central Park!
Today at St. Thomas'
11:30 am
Chat & Chew

Chat-n-Chew meets at 11.30am on the third Monday of every month. We meet at various places, decided at lunch the month before. Ask Anna Marie for this month's destination. Everyone is welcome.

4:00 pm
Centering Prayer (Nave)
Everyone is welcome
We welcome you to worship with us! St. Thomas' welcomes everyone regardless of age, abilities, physical or mental health, ethnicity, sexual orientation or gender identity, income, education, political affiliation or faith commitment. The things which bind us are greater than the things that separate us, and the love of God is greater than all our divisions. Children are welcome at all services as well as at children's chapel, offered during the 10am Sunday service.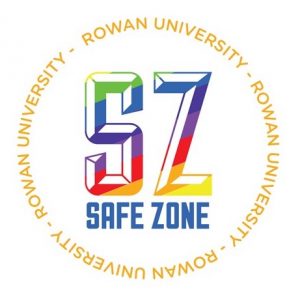 We are located at:

212 North Main Street
Glassboro, NJ  08028 [map]
(856) 881-9144
office@stthomasglassboro.org
Come and Worship
5:30pm Saturdays: Holy Eucharist*
*First Saturday of each month is a Healing Prayer service!
8:00am Sundays: Holy Eucharist
9:00am Sundays: Formation for all ages (summer schedule varies)
10:00am Sundays: Holy Eucharist with music
10:00am Sundays:  Children's Chapel in Parish Hall
4:00pm Mondays: Centering Prayer
6:00pm Wednesdays: Dinner Church (on summer break!)
Sign up for our weekly email!
About Us
St. Thomas' is an Episcopal Church, a member of the Anglican Communion. Striving to walk a middle way between Roman Catholicism and Protestantism, we recognize the leadership of our Diocesan Bishop, our Presiding Bishop, and the Archbishop of Canterbury. We embrace the traditions handed down to us by the ancient Christian church with an attitude that is described as "comprehensive": encompassing great diversity.
Our Mission
Q. What is the mission of the Church?
A. The mission of the Church is to restore all people to
unity with God and each other in Christ.
(The Book of Common Prayer, p. 865: "An Outline of the Faith commonly called the Catechism")