Notices
No RSVP is required for outdoor services: 5.30pm Wednesday and 10.30am Sunday. (The 10.30 service may be moved indoors in case of particularly awful weather.) You can join us online via Zoom on Sunday morning at 8am, or see recordings of previous services below.

RSVP if you would like to join us for worship indoors in person on:

As we care for one another during this pandemic, please only attend in-person if you are willing to join us in observing a strict protocol. This will include wearing a mask securely over your nose and mouth.

Join us every morning (except Sunday) at your convenience for Daily Morning Prayer.

Our Annual Meeting is scheduled for Sunday, 31 January 2021 at 2pm. You may attend via Zoom. Download a copy of the voting guide here.
Today at St. Thomas'
5:00 am
Daily Office

The Daily Office is the cycle of prayers traditional to Christians (and Jews before us!) that we see hinted at in the Psalms and elsewhere. Join St. Thomas' as we pray, Monday through Saturday. Morning Prayer is posted online each morning at 5am. You can listen to it at whatever time suits you.
---
MLK Day of Service Monday
Livestream worship service honoring the legacy of the Rev. Dr. Martin Luther King, Jr.
Jan. 18 at 10 a.m.

Zoom (with live Spanish translation)
In his "Word to the Church" last week, Presiding Bishop Michael Curry turned to Martin Luther King and his times for lessons to be applied today:

Also see Bishop Curry's Address Concerning the Attack on the Capitol

Bishop Stokes Offers Prayer Service Leading to Inauguration
Register here to join us on Zoom.

In this time of national crisis leading to the presidential inauguration, Bishop Stokes has called the Diocese to a season of prayer and repentance, seeking God's blessing, renewal, and healing for our nation. We will use this same Zoom link for all prayer services between now and Inauguration Day, Wednesday, Jan. 20.

Join the bishop for any or all of the following services:
Tuesday, Jan. 19

Evening Prayer: 5:00 p.m.
Compline: 8 p.m.

Wednesday, Jan. 20 (Inauguration Day)

Morning Prayer: 7:30 a.m.
Saint Thomas' Online
for The Second Sunday after the Epiphany:
16-17 January 2021

No RSVP is required for outdoor or online services.

From the Diocese of Atlanta

---
Everyone is Welcome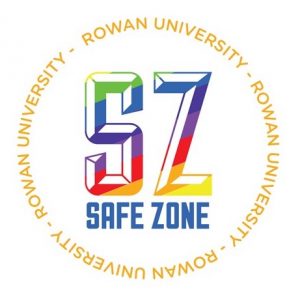 We welcome you to worship with us! St. Thomas' welcomes everyone regardless of age, abilities, physical or mental health, ethnicity, sexual orientation or gender identity, income, education, political affiliation or faith commitment. The things which bind us are greater than the things that separate us, and the love of God is greater than all our divisions. Children are welcome at all services.
We are located at:

212 North Main Street
Glassboro, NJ  08028 [map]
(856) 881-9144
office@stthomasglassboro.org
Sign up for our weekly email!
Donate  
About Us
St. Thomas' is an Episcopal Church, a member of the Anglican Communion. Striving to walk a middle way between Roman Catholicism and Protestantism, we recognize the leadership of our Diocesan Bishop, our Presiding Bishop, and the Archbishop of Canterbury. We embrace the traditions handed down to us by the ancient Christian church with an attitude that is described as "comprehensive": encompassing great diversity.
Our Mission
Q. What is the mission of the Church?
A. The mission of the Church is to restore all people to unity with God and each other in Christ. (The Book of Common Prayer, p. 865)