Notices
RSVP's

Seating is limited at our indoors services. Use these links to reserve a seat!

Holy Eucharist is offered four times each week:
Wednesday nights at 5.30pm outdoors at the Lych gate.
Saturday nights at 6pm in the nave. RSVP encouraged.
Sunday mornings at 8am in the Parish Hall. RSVP encouraged. Also on Zoom.
Sunday mornings at 10.30am on the Rectory lawn.
Advent Vespers with Young Preachers is being offered each Tuesday night in Advent at 7pm. RSVP encouraged. This liturgy will be recorded and posted on this website.

For any of these in-person liturgies, please wear a mask securely over your nose and mouth. For outdoor liturgies, bring your own chair (and umbrella if needed!). As we care for one another during this pandemic, please only attend if you are willing to join us in observing a strict protocol.
---
Join us every morning (except Sunday) at your convenience for Daily Morning Prayer. Sunday we pray live on Zoom with a sermon at 8am.

Read our latest newsletter or sign up down below to receive your own copy!
Today at St. Thomas'
2:00 pm
Clergy Bible Study

5:30 pm
Holy Eucharist

A brief, outdoor Eucharist honoring a feast or saint remembered this week.

7:00 pm
Bible Study with Bishop Stokes
---
Advent Vespers for Tuesday, 1 December 2020

Saint Thomas' Online for the First Sunday of Advent, 28–29 November 2020

Holy Eucharist

Holy Eucharist for Thanksgiving, 26 November 2020
---
Everyone is Welcome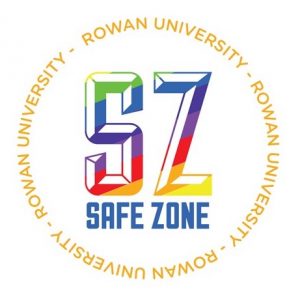 We welcome you to worship with us! St. Thomas' welcomes everyone regardless of age, abilities, physical or mental health, ethnicity, sexual orientation or gender identity, income, education, political affiliation or faith commitment. The things which bind us are greater than the things that separate us, and the love of God is greater than all our divisions. Children are welcome at all services.
We are located at:

212 North Main Street
Glassboro, NJ  08028 [map]
(856) 881-9144
office@stthomasglassboro.org
Sign up for our weekly email!
Donate  
About Us
St. Thomas' is an Episcopal Church, a member of the Anglican Communion. Striving to walk a middle way between Roman Catholicism and Protestantism, we recognize the leadership of our Diocesan Bishop, our Presiding Bishop, and the Archbishop of Canterbury. We embrace the traditions handed down to us by the ancient Christian church with an attitude that is described as "comprehensive": encompassing great diversity.
Our Mission
Q. What is the mission of the Church?
A. The mission of the Church is to restore all people to unity with God and each other in Christ. (The Book of Common Prayer, p. 865)