Notices
Campus buildings are presently closed due to the high level of Covid-19 transmission in Gloucester County. Outdoor services continue, but the wearing of masks and maintenance of social distance is highly recommended. Vulnerable persons are encouraged to remain at home and join us online. As we care for one another during this pandemic, please only attend in-person if you are willing to join us in observing these precautions.

Isaiah Study: Read or listen (rss) to Isaiah chapters 1-4.
Today at St. Thomas'
5:00 am
Daily Office

The Daily Office is the cycle of prayers traditional to Christians (and Jews before us!) that we see hinted at in the Psalms and elsewhere. Join St. Thomas' as we pray, Monday through Saturday. Morning Prayer is posted online each morning at 5am. You can listen to it at whatever time suits you.

3:00 pm
Nurturing Faith Through College

At the Interfaith & Spiritual Exploration Center, Everygreen Hall, and on Zoom. Led by the Rev. Ben Burnham & the Rev. Becky Zartman. If you're interested in attending, please fill out
this form. Offered by TEC@RU.
---
Saint Thomas' Online

for The Seventeenth Sunday after Pentecost (Proper 20):
19 September 2021
Saturday 5.30pm: Evening Prayer (Online)
Sunday 9.00am: Sunday School for Children (Online)
Sunday 10.30am: Holy Eucharist (Outdoors)
Sunday 6pm: Youth Group for Teens (Online — Contact Dan O. for details)
Sunday 6pm: Christian Formation for Adults (Online)
---
Everyone is Welcome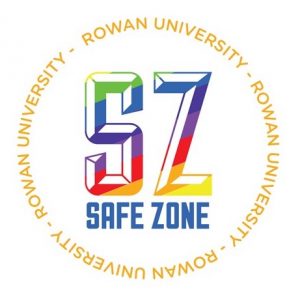 We welcome you to worship with us! St. Thomas' welcomes everyone regardless of age, abilities, physical or mental health, ethnicity, sexual orientation or gender identity, income, education, political affiliation or faith commitment. The things which bind us are greater than the things that separate us, and the love of God is greater than all our divisions. Children are welcome at all services.
We are located at:

212 North Main Street
Glassboro, NJ  08028 [map]
(856) 881-9144
office@stthomasglassboro.org
Sign up for our weekly email!
Donate  
About Us
St. Thomas' is an Episcopal Church, a member of the Anglican Communion. Striving to walk a middle way between Roman Catholicism and Protestantism, we recognize the leadership of our Diocesan Bishop, our Presiding Bishop, and the Archbishop of Canterbury. We embrace the traditions handed down to us by the ancient Christian church with an attitude that is described as "comprehensive": encompassing great diversity.
Our Mission
Q. What is the mission of the Church?
A. The mission of the Church is to restore all people to unity with God and each other in Christ. (The Book of Common Prayer, p. 865)