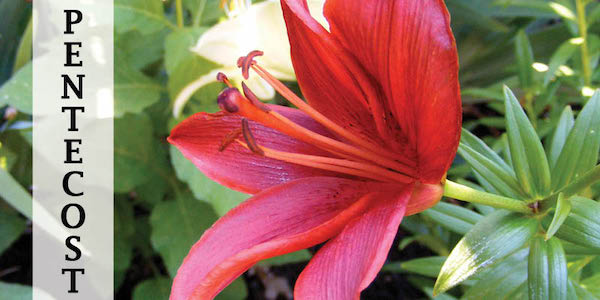 Due to a high local "daily new cases" rate, we are having no indoor gatherings.  Masks are strongly suggested even outdoors, regardless of vaccination status.  Covering our noses and mouths is how we love one another right now.
Nominations are open for numerous offices within the Diocese of New Jersey! See the letter posted on the Parish Hall bulletin board, or online here: http://dioceseofnj.org/wp-content/uploads/2021/10/Nominations.pdf . Some of our own members & neighbors have already been nominated: would you be willing to serve in one of these ways?
The annual Pitman Glassboro CROP Hunger Walk is Sunday, 17 October at 1PM at New St Park in Glassboro. Money or non-perishable food are accepted. Make checks payable to "CWS/CROP". Join or donate online: events.crophungerwalk.org/2021 (search for Pitman Glassboro CROP Hunger Walk). Contact Eric C. for a free T-shirt (while supplies last).  Part of every donation will help Kitchen of Hope, Family Promise of Southwest NJ, Samaritan Center, Pitman Pantry, and the Shop at Rowan.
The ECW is selling Shopping Passes for the Boscov's "Friends Helping Friends" fundraiser again this year.  With a $5.00 donation to St. Thomas', you receive a 25% off shopping pass to be used at  the Deptford Boscov's store on Wednesday, 20 October.  (Some departments are 10% or 15% off)  To get your shopping pass, please see Linda K or other ECW members at the 10:30 outside Sunday service or call Linda at 856-769-2315.
A note of thanks:
I am writing to formally and officially acknoweldge your incredibly generous gift of $11,841 in support of the mission of ECS-NJ. Please be assured this gift will not only help to establish a solid financial foundation for Episcopal Community Services-NJ during this first full year of operations, but it will be a source of inspiration and encouragement for other prospective donors!
Faithfully, Fr. David Snyder, Development Officer, Episcopal Community Services-NJ
Daily Covid Cases can be found for Gloucester County here.
Help support new ministries in New Jersey by donating to Episcopal Community Services here.  Learn more about their work at https://dioceseofnj.org/ecs/ 
Lectionary readings for this week: Job 23:1-9, 16-17, Psalm 22: 1-15, Hebrews 4:12-16, Mark 10:17-31
Lectionary readings for next week: Job 38:1-7, (34-41), Psalm 104:1-9, 25, 37b, Hebrews 5:1-10, Mark 10:35-45
Please continue in your daily prayers for: Dennis, Marge, Joann, Lou, Jennifer, Jackie, Nancy, Russell, Susan, Bill, Cass, Vicki, Irene, James, Jon, Tony, Lois, Kitlin, Billy, Joey, Adam, Joe, Andrea, Connie, Nick, Dillon, Sean, Bill, Stephanie, Patti, Gary, Nikol, Sandy
---
Announcements for the parish email are due via email by noon on Wednesday of each week. You can email them to announcements@stthomasglassboro.org
The church calendar can be seen at https://www.stthomasglassboro.org/calendar/ for a list of upcoming events. Please help us keep it current (and avoid hurt feelings) by sending updates to the church office (office@stthomasglassboro.org).
Are you serving in liturgy? Check the rota!
Full-text of the liturgy is available at  https://www.sharedprayers.net
Holy Eucharist on Lawn: Sundays, 10:30am
Bible Study on the prophet Isaiah Online:  Sundays, 6pm
Centering Prayer Online: Mondays, 4pm
Holy Eucharist at the Lychgate: Wednesdays, 5.30pm
Compline & Pizza (especially fors Rowan students) at the Lychgate: Wednesdays, 8pm
Evening Prayer Online Only: Saturdays, 5:30pm