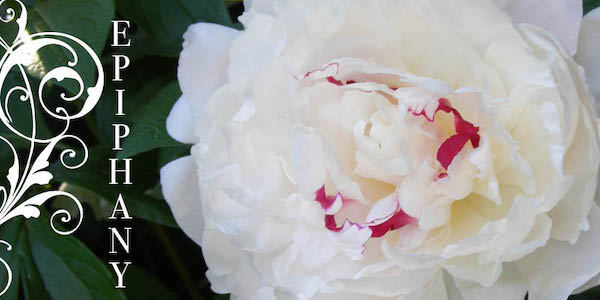 See Presiding Bishop Curry's Epiphany address after the attack at the Capitol.
See a Pastoral Letter and Invitation from Bishop Stokes.
Dear St. Thomas',
How are you feeling?
What did you see Wednesday?
What are your fears?
What are your hopes?
I feel grief. I feel bewilderment. I feel an utter lack of surprise, but it made this week no less awful.
Officials and the press have described this week's events with emotionally charged words like insurrection and terrorism. Indeed, I saw images of lawmakers, our democratically elected representatives, crouching in terror. I saw the confederate battle flag, an expression of racial grievance, waving in our nation's Capitol. An attack on an institution of government, on the public servants that you and I elected, felt in some ways like an attack on all of us. How are we to understand this?
The attack on our nation's Capitol highlights for me the danger of wishful thinking. What we witnessed was the disorder and chaos that results from preferring lies to truth. Lies cynically uttered and cynically repeated have consequences. "Conspiracy theories" are not just good, clean fun.
In the Gospel of John (8.42ff), Jesus speaks to his opponents frankly, pointing out their steadfast refusal to acknowledge the truth about who Jesus is. They have chosen lies over the truth because the lies fit better with their preferred view of the world. They cannot bear to face the reality that Jesus represents, so instead they express contempt for him, diminishing the value of this fellow human being who disagrees with them.
To know God is to know truth, a truth that liberates. Truth acknowledges the sacred, uncountable value, the image of God, in every human being. What does it mean to tell the truth? Whose truth do we need to tell? Jesus said, "I am the way, the truth, and the life" (John 14.6). As followers of Christ, we are invited to figure out what it means for us, personally, to follow the "true and living way" that is Jesus, to practice the life of the "beloved community," to seek first the Kingdom of God. Jesus calls each of us to live and to act in a way that will imprint the truth of our faith, including our respect for one another, onto the world around us. That might look like feeding the hungry, contributing to a worthy cause or, crucially, disagreeing with someone without giving in to the temptation to feel contempt or disrespect.
These are hard things. Fortunately, as Christians, we have a secret weapon. We change the world and change ourselves by accessing the power of God through prayer. Sometimes we pray with our bodies, in the act of fasting. Bishop Stokes is calling all of us, the Diocese of New Jersey, to participate in a day of prayer and fasting today, Friday, 8 January. He will be leading us personally in prayer for each of the four daily offices: Morning (7.30am), Noon, Evening(5pm), and Compline(8pm). You can join us on Zoom by registering here: http://bit.ly//LamentationPrayer
Will you join me in praying for our nation today?
Faithfully,
Todd+
St. Thomas' was there for me when…
St. Thomas' has been there for our family during difficult times, many times. Our hearts were deeply touched many years ago when a toy donation for our children appeared anonymously during tough times. When I lost my mother unexpectedly, the warmth, love and caring from our church family immensely lifted us up. Pastor Idalia came to see Mom when she was in ICU, and even though Mom was not conscious, I am certain she felt her presence. Deacon Lou spent time helping me prepare the funeral service, and his spiritual counseling helped me through one of the most difficult days of my life. Deacon Lou was the celebrant at the service, and the homily he gave honored my Mom and fit her spot on; our entire extended family was deeply touched. Lou then drove almost an hour to the cemetery to minister at her burial and as he said the committal prayer, a huge ray of sun appeared from the clouds directly on Mom's grave. St. Thomas' is the light that shines bright in sad times and celebrates joyful times together! This reminds me of our Lord's promise to us in John 8:12, "I am the light of the world." He said. "Whoever follows me will have the light of life and will never walk in darkness."
(This story was written on the back of a pledge card, to be shared with the parish.)
If you followed the Reverse Advent Calender that we shared or would like to make any size donation of food to Kitchen of Hope, you can drop off donations on Saturday from 10am-7pm and Sunday from 8am-5pm. There will be a green and red bin outside the KOH garage throughout the day. Just stop by, and leave donations inside.
The Tuesday Night Bible Study began a study of Hebrews this week. It's not too late for you to join! For more information, talk to Cole B. or anyone presently taking part in the study. Tuesday nights, 6.30pm, on Zoom.
Blessings for Birthdays & Anniversaries will be offered this weekend.
Are you looking for an upbeat alternative to the news? Do you have 20 minutes to invest in worship and encouragement? I have just what you're looking for. Check out the 3 January edition of Imagine Church from the Diocese of Atlanta.
We continue to offer two outdoor Eucharists per week: Sunday at 10.30am and Wednesday at 5.30pm. These meet in rain or shine: please consider your clothing, your health, and the weather before joining us outdoors for 30 or 60 minutes. However, on Sunday mornings, if the temperature is below freezing as 10.30am approaches, we may choose to move the service into the Parish Hall (and broadcast it on Zoom).
---
The St. Thomas' Annual Report is being prepared. One of the best parts of the report is hearing from all the different ministries at St. Thomas', great and small. Please make sure the ministries you are involved in submit a report – just one or two sentences is all that is needed. Tell us what you do and how others can get involved! Submissions may be made by email to the church office: office@stthomasglassboro.org.
The St. Thomas' Annual Meeting is planned for Sunday, 31 January 2021 at 2pm. Join us via Zoom! Members in good standing (i.e., who regularly contribute to support the ministry of St. Thomas') are invited to utilize mail-in voting. Voter Guides and ballots will be distributed shortly!
Numbered pledge envelopes have arrived! Pick yours up at an in-person liturgy or from the table in the lower level of the Parish Hall. If you are unable to pick them up, your number will stay the same: please write that number in the memo line of your check and you will receive full credit for each gift.
Thank you to those who participated in the 2020 Soles for the Harvest 5k, either running or sponsoring! We received $1020 in support of our Kitchen of Hope ministry to feed the hungry.
Dear Christian Friends, Please accept our heartfelt gratitude for your continued suport of our mission throughout 2020. Your finanical contributions have helped to serve struggling individuals and families who depend upon us to put nutritious food on their tables. These donations enable us to sustain an increase our outreach to the neediest members of our community. We sincerely appreciate your generosity. Best wishes for a Merry Christmas and a Joyous New Year! God Bless You, Ingres H. Simpson, President, Samaritan Center of Glassboro, Inc.
Announcements for the bulletin or parish email are due into the office by noon on Wednesday of each week. You can email them to office@stthomasglassboro.org or call the office at 856-881-9144. Announcements are subject to editing due to limited space.
Download this week's bulletin or see the online version.
Lectionary readings for this week: Genesis 1:1-5, Acts 19:1-7, Mark 1:4-11, Psalm 29
Lectionary readings for next week: 1 Samuel 3:1-20, 1 Corinthians 6:12-20, John 1:43-51, Psalm 139:1-5, 12-17
Please continue in your daily prayers for: Dennis, Marge, Joann, Sandy, Andrea, Bob, Jimmie, John, Lois, Kathy, Cheryl, Kyle, Dean, Keith, Peter, Lou, Marie, Marla, Helen, Erika, Gina, James, Nicholas, Jessica, Jimmy, April
This Weekend at St. Thomas'
Online events hosted by St. Thomas' are accessed via Zoom: instructions here.
The state of New Jersey has open a "pre-registration portal" for residents to sign up to receive vaccination against Covid-19. Since the vaccine is being rolled out in phases, registering will help ensure you are notified when your turn comes. Register at: https://covidvaccine.nj.gov/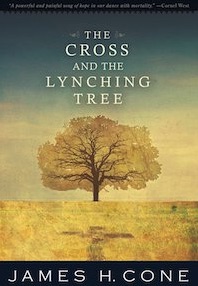 On Monday, 1 February, the St. Thomas' Book Group will start a new title, The Cross and the Lynching Tree by James H. Cone, chosen to compliment our annual celebration of Black History Month. Join us on Zoom on Monday nights at 7pm. You can purchase a copy in your favorite bookstore. Please read the introduction and chapter 1 in advance of our first gathering.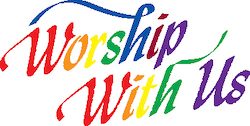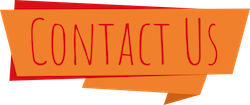 Saturdays, 6pm: Holy Eucharist
in the Nave: limited to 12 pews of up to two people each
Sundays, 8am: Holy Eucharist
in the Parish Hall and online
Sundays, 9am: Sunday School
online: for children
Sundays, 10.30am: Holy Eucharist
outdoors, rain or shine, indoors if below freezing
Sundays, 6pm: Youth Group
online: for teens
Mondays, 4pm: Centering Prayer
online
Tuesdays, Noon: Coffee Hour
online
Tuesdays, 6.30pm: Small Group Bible Study
online
Wednesday, 5.30pm: Holy Eucharist
outdoors, rain or shine
Wednesdays, 7.00pm: Bible Study with the Bishop
online
Daily on Weekdays: Morning Prayer
online: recorded
WEB:
https://www.stthomasglassboro.org/
OFFICE:
office@stthomasglassboro.org
Office telephone:
856-881-9144
Emergency Pastoral Care:
856-881-2841
Call this number if you have a pastoral emergency, such as an alert about an ailing parishioner, a hospital stay, a death in the family, or to request last rites. Leave a message and with a phone number for your call to be returned.