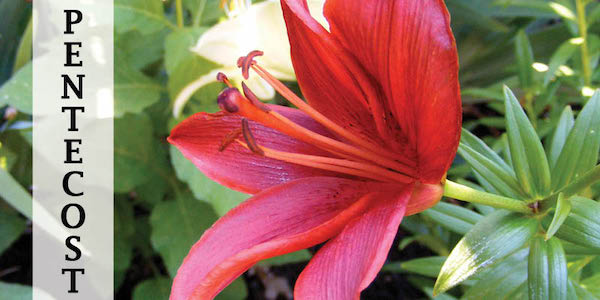 Thank you to everyone who took time to contemplate what God has called you to pledge for the 2022 stewardship year.  It is because of you that St. Thomas' continues to flourish and share Christ's message inside and outside our doors.  It is still not too late to pledge!  Contact anyone from the Stewardship Committee for a pledge card.
Sunday is the End of Daylight Savings Time! Set your clocks back by an hour on Sunday night.
Sunday we will celebrate baptisms at the Sunday service: please join us to support Gage and James as they are raised to new life in Christ!
Soles for the Harvest 5k and 1 Mile Fun Run is this Saturday, 6 November.  This event is sponsored by the Office of Jubilee Ministries in the Diocese of NJ!  Walk, jog, run and/or donate to support St. Thomas' and Kitchen of Hope!  Contact Tal K. or check the website here for details.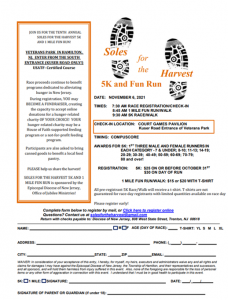 Daily Covid Cases can be found for Gloucester County here.
Lectionary readings for this week: Wisdom of Solomon 3:1-9, Psalm 24,
Revelation 21:1-6a, John 11:32-44
Lectionary readings for next week:  1 Samuel 1:4-20, 1 Samuel 2:1-10, Hebrews 10:11-14 (15-18) 19-25, Mark 13:1-8
Please continue in your daily prayers for:Dennis, Marge, Joann, Lou, Jennifer, Jackie, Joey, Gary, Sandy, Vega family, Mary, Dorothy, Sandy, Cephas family, Paul, Rita, Marie, Carl, Gerry, Joe, Jennifer, Gage, James
---
Announcements for the parish email are due via email by noon on Wednesday of each week. You can email them to announcements@stthomasglassboro.org
The church calendar can be seen at https://www.stthomasglassboro.org/calendar/ for a list of upcoming events. Please help us keep it current (and avoid hurt feelings) by sending updates to the church office (office@stthomasglassboro.org).
Are you serving in liturgy? Check the rota!
Full-text of the liturgy is available at  https://www.sharedprayers.net
Holy Eucharist on Lawn: Sundays, 10:30am
Bible Study on the prophet Isaiah Online:  Sundays, 6pm
Compline Online:  Sundays, 7pm
Centering Prayer Online: Mondays, 4pm
Holy Eucharist at the Lychgate: Wednesdays, 5.30pm
Compline & Pizza (especially for Rowan students) at the Lychgate: Wednesdays, 8pm
Holy Eucharist in the Nave and Streaming online, 5:30pm