Dear St. Thomas',
I have three quick notes:
Our trust is in God, but this pandemic is only getting worse. If you feel anxious about coming to church, listen to that voice: it may be the Holy Spirit at work, urging you to take care. Take the steps that are reasonable and make sense for your situation to stay safe. If attending church in person is not appropriate for you, consider joining us online!
We will begin offering a second weekly in-person indoors Eucharist this week. You can attend on Saturday nights at 6pm in the nave or on Sunday mornings at 8am in the Parish Hall. The liturgy in the Parish Hall will also be broadcast on Zoom, so you can join us live or watch it later.
For those who don't mind the weather, I still think the most sensible option for meeting together is outdoors. We are holding two outdoor Eucharists each week, rain or shine: on Wednesday nights at 5.30pm and on Sunday mornings at 10.30am.
Each week there are at least four live worship services offered by St. Thomas', and at least one which is live online. Join us for the one that makes sense for you. If you are attending in person, please adhere carefully to our seven-point covenant for how we will care for each other in person (further down in this email).
All of these things are how we love each other in this time of challenge and uncertainty.
Faithfully,
Todd+
St. Thomas' was there for me when…
Support when parents passed during sickness.
Enjoyed social times together.
Continued religious teachings.
Love
Celebrate my retirement
Blood doesn't make you family, love does. That's why the St. Thomas' family is so strong!
(These reflections were written on the back of a pledge card, to be shared with the parish.)
Grungy Sunday is planned for this Sunday, 6 December from 11.30-2pm (or when we're done). Bring a sandwich and a rake (or leaf-blower!): water and snacks provided! Together we will rake up all the leaves at St. Thomas' and prepare our beautiful campus for the winter months.
After working hard clearing leaves, relax at home with a cup of something warm and festive, participating in Lessons & Carols online Sunday, 6 December, at 7pm. Join by pointing your web browser to https://bit.ly/DNJCarols.
St. Thomas' will not be offering Lessons & Carols in person this year (originally scheduled for 12 December). Instead we will enjoy the hospitality and gifts of our Diocese!)
St. Thomas' hosted Family Promise this past week. Thank you to our organizers and all providers of meals!
Game Night for youth was held last week due to a wedding this weekend. Youth Group is taking the night off tonight!
Instead of youth group, everyone is invited to join Lessons & Carols online with the Diocese of New Jersey on Sunday night, 6 December, at 7pm. Click here to watch: https://bit.ly/DNJCarols
The Children's Ministry will host our 3rd Annual Gingerbread House Decorating event on Sunday, December 13 at 12:30pm in the Parish Hall. All of the pandemic protocols will be followed and you will need to RSVP by contacting Barbara K. or Gretchen O. by December 6.
A children's Christmas Pageant with carols will be recorded via Zoom and shared with the congregation on Christmas Eve. If your children would like to participate, please contact Dan O. right away to be included in the script!
The next day set aside for baptisms is 10 January: the Sunday after Epiphany and the Baptism of our Lord Jesus Christ. If you or someone you know is interested in baptism at that date, please speak with Fr. Todd right away.
---
Whether indoors or out, St. Thomas' is taking steps to express our love for one another with safety precautions to prevent the spread of Covid. But no precautions are perfect. If you are especially vulnerable, around someone who is vulnerable, or just feel worried, you will not be judged for staying home this week or any week. Listening to those concerns and acting prudently is exactly what you are called to do in this season. If gathering in person is not the right thing for you, join us for worship online instead!
Bishop Stokes is releasing weekly recorded versions of his sermons. New sermons are usually released Saturday evenings on Youtube. Tune in to hear a great preacher who is in touch with the pulse of our life together as the Diocese of New Jersey.
Every day you can join St. Thomas' as we observe Morning Prayer together. You can listen in on the St. Thomas' website Monday through Saturday, and join us live on Zoom on Sundays, with a sermon, at 8am.
St. Thomas' offers weekly Sunday School for children online Sundays at 9am. Youth Group is offered for teens on Sunday evenings at 6pm (except this Sunday, 6 December): contact Daniel O. (or leave a message at the church office) for connection details for teens.
Join us online for Centering Prayer on Mondays at 4pm.
Coffee Hour will be online Tuesday at noon.
---
Join the Diocese of New Jersey and Episcopal Community Services at an online Summit on Building and Equipping the Beloved Community on Saturday, 12 December, from 10-11.30am. Register at bit.ly/ECSSumit.
Rowan University and some Glassboro businesses are teaming up to provide food assistance to residents of Glassboro this season! You can pick up meals or they will deliver to Glassboro street addresses. For more information, and to sign up each Monday, go to: https://www.glassboro.org/holiday-food-share
Announcements for the bulletin or parish email are due into the office by noon on Wednesday of each week. You can email them to office@stthomasglassboro.org or call the office at 856-881-9144. Announcements are subject to editing due to limited space.
Lectionary readings for this week: Isaiah 40:1-11, 2 Peter 3:8-15a, Mark 1:1-8, Psalm 85:1-2, 8-13
Lectionary readings for next week: Isaiah 61:1-4, 8-11, 1 Thessalonians 5:16-24, John 1:6-8,19-28, Psalm 126, or Canticle 15
Please continue in your daily prayers for: Dennis, Marge, Joann, Sandy, Kass, Dan, Kelly, Carlene, Andrea, Joan, Jimmy, Lou, Marie, Helen, Bob, Bryan, Dot, Tracey, Julie, Bob, Kathy, Bob, Kathryn, Christopher, Rachel, Jim, Jimmie, Scott, Stephanie, Asa, John, Rob
| December Birthdays | December Anniversaries |
| --- | --- |
| 1 Zy'Aireis B. | 1 Theresa & Peter V. |
| 7 Harry L. | 2 Jerry & Eric C. |
| 7 Gretchen O. | 19 Elaine & Harold L. |
| 8 Esther D. | 27 Kathy & Ken C. |
| 8 Kane W. |   |
| 11 Cora S. |   |
| 13 Talby K. |   |
| 14 Catherine C. |   |
| 14 Glenn G. |   |
| 14 Daniel H. |   |
| 16 Joseph D. |   |
| 17 Nancy M. |   |
| 22 Ruth G. |   |
| 25 Vivian H. |   |
| 26 Terrence C. |   |
| 29 Carl K. |   |
| 30 Leslie M. |   |
| 31 Esther L. |   |
This Weekend at St. Thomas'
Online events hosted by St. Thomas' are accessed via Zoom: instructions here.
Advent & Christmas Special Events
Sunday 6 Dec 7pm Diocesan Lessons & Carols Online
Tuesday 8 Dec 7pm Advent Vespers with Young Preachers* Feast of St. Nicholas of Myra featuring Aviva Foster
Tuesday 15 Dec 7pm Advent Vespers with Young Preachers* Feast of St. Nino of Georgia featuring Scott Carr
Wednesday 16 Dec 7pm Longest Night Mass*
Tuesday 22 Dec 7pm Advent Vespers with Young Preachers* Feast of St. Thomas, Apostle featuring Rachael Owen
Thursday 24 Dec 4pm Christmas Eve Eucharist with Carols Outdoors
Thursday 24 Dec 7pm Christmas Eve Eucharist with Pageant* In the Parish Hall and live on Zoom with pre-recorded Children's Pageant
Thursday 24 Dec 11pm Christmas Eve Midnight Mass Outdoors
Friday 25 Dec 10am Christmas Day Mass*
All events subject to alteration according to the demands of public health. See the church website for the latest information.
*Indoor events can fill up: RSVP on the church website.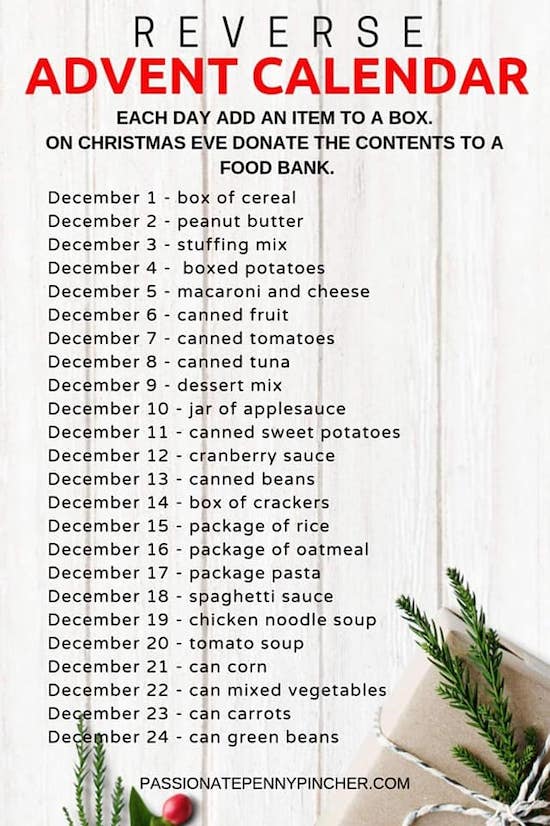 Join the church school in a "Reverse Advent Calendar" providing food for people in need through Kitchen of Hope!
During this season of coronavirus infections, when attending events on campus at St. Thomas', please demonstrate your love for your friends and neighbors by:
Wearing a mask (covering both mouth and nose)
Remaining six feet apart from anyone you don't live with
Refraining from touching, hugging and shaking hands – even during the Peace
Singing is only permitted outdoors, six feet apart, wearing masks
Service bulletins you have touched must be taken home
After the service everyone must disperse with no lingering
No sharing of common objects such as pens, paper, etc.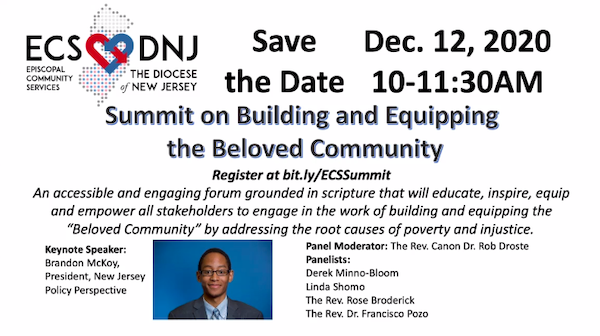 Join the Diocese of New Jersey and Episcopal Community Services at an online Summit on Building and Equipping the Beloved Community on Saturday, 12 December, from 10-11.30am. Register at bit.ly/ECSSumit.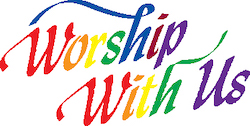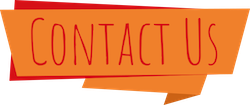 Saturdays, 6pm: Holy Eucharist
in the Nave: limited to 12 pews of up to two people each
Sundays, 8am: Holy Eucharist
in the Parish Hall and online
Sundays, 9am: Sunday School
online: for children
Sundays, 10.30am: Holy Eucharist
outdoors, rain or shine
Sundays, 6pm: Youth Group
online: for teens
not meeting 6 Dec
Mondays, 4pm: Centering Prayer
online
Tuesdays, Noon: Coffee Hour
online
Wednesday, 5.30pm: Holy Eucharist
outdoors, rain or shine
Wednesdays, 7.00pm: Bible Study with the Bishop
online
Daily on Weekdays: Morning Prayer
online: recorded
WEB:
https://www.stthomasglassboro.org/
OFFICE:
office@stthomasglassboro.org
Office telephone:
856-881-9144
Emergency Pastoral Care:
856-881-2841
Call this number if you have a pastoral emergency, such as an alert about an ailing parishioner, a hospital stay, a death in the family, or to request last rites. Leave a message and with a phone number for your call to be returned.