Dear St. Thomas',
From the beginning of the pandemic, Bishop Stokes has striven to stay in contact with the whole Diocese as we navigate these unknown waters together. He has presided over Weekly town halls with clergy, weekly town halls with lay leaders, weekly Bible studies, and now a weekly sermon.
In this week's Clergy Town Hall, Bishop Stokes reflected on the meeting of the House of Bishops which took place earlier this week. Their conversations centered chiefly around questions of White Supremacy, "Virtual Communion," and the circumstances around the protests in Portland. You can read a summary of their meeting on the Episcopal News Service. There is also a story there about the experience of my friend, the Rev. Sara Fischer.
If you do not already, I encourage you to subscribe to Good News in the Garden State, our weekly Diocesan newsletter. Because we all could use some Good News, and Bishop Stokes' steady leadership is a gift to the whole Diocese: not least to those of us who worship as the community of St. Thomas'!
Faithfully,
Todd+
Jim LaFreeda died on July 22nd, 2020. He is survived by his wife, Marie. Jim's funeral will be held on Sunday, August 2nd at Matthis Funeral Home (43 Delsea Dr N; Glassboro, NJ). The service at 5.30pm will be limited to 25 people, but visitation from 4pm-5.30pm will be open to those who want to come greet Marie and the family.
Come join us for Evening Prayer on Saturday night at 5.30pm when we will offer Birthday and Anniversary blessings!
This week in adult formation (Sunday, 2 August, at 10am), Jonathan Wilson completes a four-week online series on Light in the East: Exploring the Wide World of the First Christians. The Jesus movement has always called believers from diverse nations and cultures. Yet sometimes Americans imagine that the church's diversity is the work of modern missionaries. Join us in a four-part historical series as we uncover the original "bigness" of our faith by exploring the surprisingly vast world of Jesus and his early followers.
Our Deacon Intern, Jeannie Marcucci, will lead a class following Jonathan's: two weeks on Just and Proper Use: A Small Study in Eco-Spirituality. You can download a copy of the booklet or email or call the church office if you would like us to mail you a paper copy. Then stay tuned to study with Jeannie on 9 and 16 August.
Sunday School for children at St. Thomas' is taking the summer off, as is our normal rhythm. However, the Diocese of New Jersey is continuing to offer an online option: check it out!
There is no Game Night this weekend; game night for teens will re-commence on 13 September!
Hear weekly sermons from Bishop Stokes!
Kitchen of Hope's mission of combating food insecurity is more important than ever during this time of mass unemployment. Therefore we will be offering food distributions on two different Saturdays in August: the second and the fourth (8 August and 22 August). Volunteers are needed but you must sign up with Vivian H. and come only during your assigned shift so that we may continue to comply with state and Diocesan guidelines on social distancing!
The Stay Safe Committee continues to do preparation work for gathering our parish back together again. If nothing changes for the worse, we are expecting to begin celebrating the Holy Eucharist together again following the Labor Day weekend. If you're curious, you can see the training video (about 30 minutes) and/or the video with instructions for communion (about 4 minutes), both provided by our Diocese to guide our work in re-opening our campus.
---
Dear St. Thomas' Church family, We sincerely appreciate and thank you for your kind expressions of sympathy at Charles' passing. The outpouring of support and caring has brought much solace and will help sustain us as we grieve our loss. Having many of you present at the graveside service was a comfort and we are forever grateful for your support. We ask for your continued prayers during this time of bereavement. Peace and blessings, Nancy and Tamara Floyd
Thank you to all our St. Thomas family for your prayers, love and support during this difficult time. We are all greatly comforted by your caring. -The Freidel-Kramer Family
Announcements for the bulletin or parish email are due into the office by noon on Wednesday of each week. You can email them to office@stthomasglassboro.org or call the office at 856-881-9144. Announcements are subject to editing due to limited space.
Lectionary readings for this week: Genesis 32:22-31, Psalm 17:1-7,16, Romans 9:1-5, Matthew 14:13-21
Lectionary readings for next week: Genesis 37:1-4, 12-28, Psalm 105:1-6, 16-22, 45b, Romans 10:5-15, Matthew 14:22-33
Please continue in your daily prayers for: Dennis, Marge, Brad, Joann, Ruth, Medical Personnel threatened, sickened, and dying from their service to patients with Covid-19, Joan, Steven, Nancy, Tamara, Donna, Sandy, Freidel-Kramer Family, Rona, Joan, Kathy, Marie, Dawn
Pledging Report
|   | July | YTD |
| --- | --- | --- |
| Pledged | $15,027 | $109,828 |
| Given | $11,082 | $102, 088 |
| Fulfillment | 74% | 93% |
| August Birthdays | August Anniversaries |
| --- | --- |
| 2 Barbara C. | 1 Wayne R. & Lenore L. |
| 3 Harold L. | 4 Jonathan W. & Dani A. |
| 6 Eric S. | 15 Robert & Barbara C. |
| 8 Jennifer E. | 25 Tal K. & Donna F. |
| 8 Linda S. |   |
| 8 Elias H. |   |
| 9 Trevor B. |   |
| 9 Brenda M. (90th) |   |
| 9 Bill W. |   |
| 13 Ted D. |   |
| 14 Carol R. |   |
| 18 Robert C. |   |
| 19 Jakob M. |   |
| 21 Chip S. |   |
| 22 Valerie S. |   |
| 22 Tyler N. |   |
| 23 Barbara K. |   |
| 23 Baylor L. |   |
| 24 Wanda R. |   |
| 25 Noah G. |   |
| 27 Carol S. |   |
| 28 Kristin D. |   |
| 28 Kimberley H. |   |
| 29 Mike K. |   |
Brenda M. is celebrating her 90th birthday in just over a week! Send her a card at 455 Hurffville Cross Keys Rd, Apt 711; Sewell NJ 08080.
More than a year ago, we solicited donations in memory of Carl Pape and Ray Stevens for the restoration of our bell and bell tower, which had fallen silent after over a century of service. This work has been carried forward carefully and methodically by our own crew of four: Joe R., Don D., Wayne R., and Bob S. This past weekend they completed the central elements of their work: the bell is functional and the window frames have been treated and painted to continue to resist the weather (and the squirrels!) that assault them year after year. Thank you to these gentlemen for their skillful, loving efforts, and to everyone who gave monetary support to make this happen!
Jazz: Songs of Resilience and Strength
"Much of the power of our Freedom Movement in the United States has come from [jazz]. It has strengthened us with its sweet rhythms when courage began to fail. It has calmed us with its rich harmonies when spirits were down." The Rev. Dr. Martin Luther King Jr.
Watch this concert series from a parish in Seattle live on Youtube every Friday in July at 9:30pm. Or view the concerts archived at this playlist.
7/31: Jeremy Bacon Quartet
We celebrate the saints:
Samuel Ferguson
Missionary Bishop for West Africa, 1916
SINCE FRIDAY, MARCH 13 BUILDINGS CLOSED – NO EVENTS ON CAMPUS
MONDAY THROUGH SATURDAY DAILY OFFICE The Daily Office is the cycle of prayers traditional to Christians (and Jews before us!) that we see hinted at in the Psalms and elsewhere. Join St. Thomas' as we pray, Monday through Saturday. Morning Prayer is posted online each morning at 5am. You can listen to it at whatever time suits you. Compline (bed-time prayers) is at 9pm.
See a list of upcoming events or check them out on a calendar.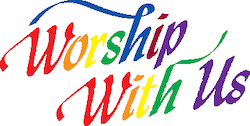 Saturdays, 5:30pm: Evening Prayer
Sundays, 8am: Morning Prayer (recorded)
Sundays, 9am: Sunday School (Diocese of NJ)
Sunday School for children
Sundays, 10am: Adult Formation
Sunday School for adults – some Sundays in summer
Sundays, 11.15am: Holy Eucharist at the National Cathedral
Mondays, 4pm: Centering Prayer
Tuesdays, Noon: Coffee Hour
Wednesday, 6.30pm: Prayer in the Evening
Wednesdays, 7.00pm: Bible Study with the Bishop
Daily on Weekdays: Morning Prayer and Compline