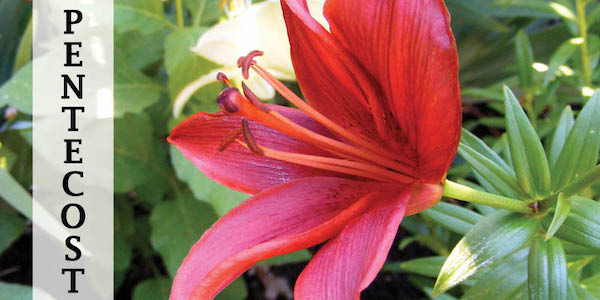 Fall Back!
Daylight Savings Time ends this Saturday. Turn your clocks back one hour before bed and enjoy some much-needed rest.
Dear St. Thomas',
This Tuesday we will mark a monumental and sad milestone in our history.
I'm speaking, of course, of what would have been the 93rd annual Ham & Oyster supper at St. Thomas', canceled due to the coronavirus.
For 92 years, nothing stopped us from sharing this quirky meal with our community: and our community appreciated it. We have been receiving numerous emails and phone calls asking after it.
What began as a fund-raiser has grown and changed over time. Oysters and other ingredients have gotten more expensive. Lives have gotten busier, requiring some adjustments to how we make our pies. Inflation has taken a bite out of our profits. But what hasn't changed is the camaraderie and joy of accomplishing something big and difficult together.
This whole year, I think, has been something big and difficult. We share that experience with nearly every community around the world. We are still in the midst of it. Yet whether the chore is padding oysters, making pepper hash, or caring for one another in the midst of a pandemic, we are up to the task. God's Holy Spirit enables us to do every necessary thing. Following Jesus' example (on the cross!) we are able to capture every challenge and opportunity and to turn them into opportunities to proclaim God's overflowing love.
This Sunday will be a great day as we celebrate the Feast of All Saints together. We have two baptisms scheduled for Sunday: two more souls to commit to Christ and to recognize as part of our St. Thomas' family. We may not be used to seeing baptisms outdoors: neither are we used to canceling Ham & Oyster. But while we tweak the details, the underlying traditions of faithfulness to God and to one another remain firmly intact.
Even if the weather turns nasty and we have to delay the rite yet again, we will continue forward in faith that God is present and active at St. Thomas', using every interruption to interject more of God's power and love into our lives and, through us, into the world around us.
Faithfully,
Todd+
Adult Formation is offered at 4.30pm on Saturday via Zoom.
Sunday at 10.30am bring a mask and a chair and join us as we welcome Don D. and Kane W. into the body of Christ!
Youth Group Game Night meets Sunday night online at 6pm. Contact Dan O. for details.
St. Thomas' will not be offering our usual "Giving Tree" program this year due to the complications of the pandemic. Instead…
Kitchen of Hope is accepting donations of gift cards to grocery stores and/or monetary donations for our Thanksgiving Giveaway. Deadline for the donations is Wednesday, November 18, 2020 after the Wednesday night Eucharist. We will also accept turkey or ham for distribution. Thank you for your support. Contact: Vivian H. or the KOH Board of Trustees.
At a time when we as a nation are as divided as we've ever been, the forthcoming election is bringing many feelings of stress and turmoil. When the election is over, whoever wins, we will need healing and prayer. Join Bishop Stokes and clergy and lay leaders from across the diocese as we pray together for our state, for our nation, and for one another. Organized by the young adults of the Diocese, on November 4 we will gather via Zoom to praise God at 8 pm. http://bit.ly/ElectionVigil
Roll up your sleeves for the Red Cross Blood Drive coming back to St. Thomas' on 24 November from 2-7pm! Space is limited; register at RedCrossBlood.org or call 1-800-RED-CROSS.
From Episcopal Relief & Development: Dear Friends: Thank you for your recent gift of $167.00 to Episcopal Relief & Development. In this unprecedented moment as we and the world face the rolling impact of the coronavirus, your compassionate act not only provides us with financial support, but hope as well. Gift applied to: US Disaster Relief (letter posted on bulletin board in Parish Hall)
Diocesan Convention for 2020 will be online on 14 November. https://dioceseofnj.org/diocesan-convention/
Bishop Stokes is releasing weekly recorded versions of his sermons. New sermons are usually released Saturday evenings on Youtube. Tune in to hear a great preacher who is in touch with the pulse of our life together as the Diocese of New Jersey.
Pledging Report
|   | October | YTD |
| --- | --- | --- |
| Pledged | $15,027 | $157,229 |
| Given | $14,711 | $148,500 |
---
Registration for the Soles for the Harvest 5K and Fun Run/Walk is now open. This year it will be a virtual run, at a time and on a course of your choosing between 1-7 November. Sign up online and choose "St. Thomas' Church – Glassboro" as the recipient for your donation or fund-raising efforts: that way, 100% of your gift will go to Kitchen of Hope!
Announcements for the bulletin or parish email are due into the office by noon on Wednesday of each week. You can email them to office@stthomasglassboro.org or call the office at 856-881-9144. Announcements are subject to editing due to limited space.
Lectionary readings for this week: Revelation 7:9-17, Psalm 34:1-10, 22, 1 John 3:1-3, Matthew 5:1-12
Lectionary readings for next week: Joshua 24:1-3a, 14-25, Psalm 78:1-7, 1 Thessalonians 4:13-18, Matthew 25:1-13
Please continue in your daily prayers for: Dennis, Marge, Joann, Sandy, Sally, Oscar, Kelly, Lillian, Kathy, Susan, Kass, John, Keisha, Holly, Paul, Gary
| November Birthdays | November Anniversaries |
| --- | --- |
| 2 Ethan D. | 11 Terrence and Barbara C. |
| 3 Barbara E. | 11 David and Debbie L. |
| 7 Tirza V. | 12 William and Susan C. |
| 8 Linda K. | 14 Jeffrey and Virginia G. |
| 11 Stacey N. | 26 James and Carlene M. |
| 15 Mary J. | 27 Harry and Esther L. |
| 15 Cass F. |   |
| 16 Aiden P. |   |
| 18 Jordan B. |   |
| 21 Bill D. |   |
| 22 Carlene M. |   |
| 23 Ken C. |   |
| 24 Johanna H. |   |
| 27 Glenn M. |   |
| 30 Rich R. |   |
This Weekend at St. Thomas'
contact Dan O. for connection details
Online events hosted by St. Thomas' are accessed via Zoom: instructions here.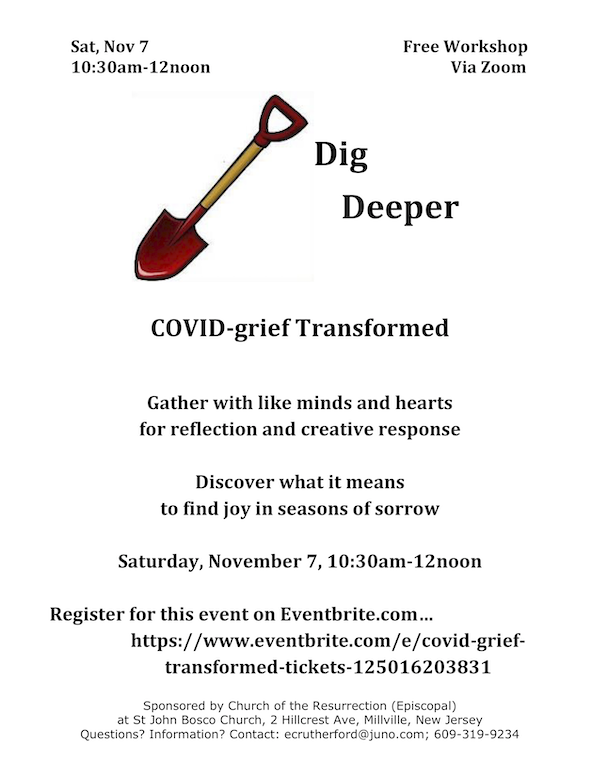 Bishop Curry and Forward Day by Day invite you to participate with Episcopalians across our country as we pray during this election season. Using the traditional model of the novena, a nine-day period of focused prayer, they offer guidance from the BCP for your prayers as we approach a contentious election and its aftermath. Whatever the results, we can pray for the unity and wellbeing of our nation, our world, and all its inhabitants. See the brief video. Download the prayer guide. Or sign up to follow on social media or receive nine daily emails.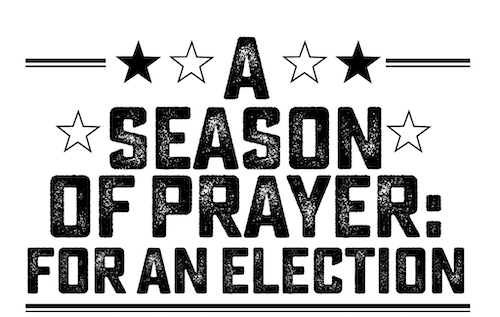 Regarding Winter Services
Why do we come to church?
It is not to earn God's approval. It is not to earn the approval of our fellow believers. It is definitely not to show off my fancy new clothes.
We come to church to worship: to be in God's presence and to encourage one another as we seek to live faithful lives of discipleship.
Last week, as we prepared to worship together, the rain was falling and a cool breeze was blowing. I saw at least one family drive into St. Thomas', take note of the weather, and drive away, back home. That was a correct response.
Other persons and families decided they were adequately dressed, comfortable under their umbrellas, and enjoying the beauty of a rainy day. That was also a correct response.
Our liturgies, both indoor and outdoor, are schedule to happen "rain or shine." That does not mean you have to brave any kind of weather in order to be there. That just means that if you decide you need to be there, someone will be there to meet you.
During any season, and especially during the coming winter, please use your own discretion about when to come to church – and when to join us on-line via Zoom or a recording instead. Any of these choices is good and right. St. Thomas' offers all these things so that you can make the choice that is right for you and your family.
We come to church not to get our ticket punched, but to be empowered and encouraged to live out our faith in the week to come. Come when you can do so without endangering your health. Stay home when you cannot. God is already with you, wherever you are.
During this season of coronavirus infections, when attending events on campus at St. Thomas', please demonstrate your love for your friends and neighbors by:
Wearing a mask (covering both mouth and nose)
Remaining six feet apart from anyone you don't live with
Refraining from touching, hugging and shaking hands – even during the Peace
There will be no singing
Service bulletins you have touched must be taken home
After the service everyone must disperse with no lingering
No sharing of common objects such as pens, paper, etc.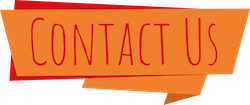 Saturdays, 6.00pm: Holy Eucharist With Sermon
in the Nave: limited to 9 households or 17 people
Sundays, 8am: Online Morning Prayer with Sermon
Sundays, 9am: Sunday School
online: for children
Sundays, 10.30am: Holy Eucharist
outdoors, rain or shine
Sundays, 6pm: Youth Group
online: for teens
Mondays, 4pm: Centering Prayer
online
Tuesdays, Noon: Coffee Hour
online
Wednesday, 5.30pm: Holy Eucharist
outdoors, rain or shine
Wednesdays, 7.00pm: Bible Study with the Bishop
online
Daily on Weekdays: Morning Prayer
online: recorded
WEB:
https://www.stthomasglassboro.org/
OFFICE:
office@stthomasglassboro.org
Office telephone:
856-881-9144
Emergency Pastoral Care:
856-881-2841
Call this number if you have a pastoral emergency, such as an alert about an ailing parishioner, a hospital stay, a death in the family, or to request last rites. Leave a message and with a phone number for your call to be returned.