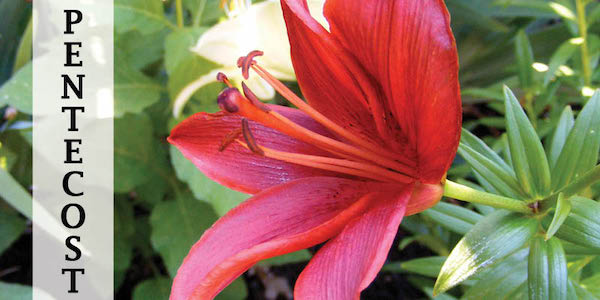 Dear St. Thomas',
This week our Saturday night service will return to a celebration of the Holy Eucharist, inside the nave, at 5.30pm. We will be wearing masks, regardless of vaccination status.
This week at our Sunday service outdoors, masks will be optional for those fully vaccinated. Please be considerate of the several persons present who have not been allowed to get vaccinated yet! This may mean wearing your mask part of the time, maintaining appropriate distances, etc.
You have been faithful and patient, enduring much chaos and noise as we have struggled to discern together what it means to be "Church" and "Christians" during the past two years. We went from not meeting together in any way, shape or form, to meeting outdoors only, to having some services indoors, to closing our buildings again. Our primary service on Sunday morning has met outdoors for more than a year, in every kind of weather.
These are times that test our faith and invite us to examine what is really important. I am grateful and encouraged by the way our parish has pulled together to continue serving our community and to find ways of worshiping together that do not endanger others. We have each been on our own journey through the pandemic, and we have found ways to care for one another while respecting our different needs and tolerances for risk.
The pandemic has not ended. Indeed, at this point, it is widespread enough that it seems unlikely it will ever truly end. Instead, the coronoa virus will join other endemic diseases with which we live and from which we suffer annual fatalities (similar to the flu, measles, etc.). That will be one more aspect of modern life that becomes normalized and with which we become skilled at coping, most of us without having to think too hard about it. It will become one more difficult circumstance of life which continually calls us forth to act in faith, each one loving our neighbor as ourself.
One of those new skills the Vestry and I are learning is to watch the "daily new case count" for Gloucester county (https://covidactnow.org/us/new_jersey-nj/county/gloucester_county/?s=24431357). As it creeps ever-lower, we will loosen up our Covid protocols. If it goes back up, perhaps with the winter weather or a vicious new variant of Covid, we will tighten up our protocols. At some point our Sunday morning service(s) will move back indoors. At some point, we may shut our buildings again. It all depends on what the official health statistics tell us is the loving, responsible thing to do in our particular parish.
The COVID virus is a new reality that is not going away. We are being changed by it as we learn to answer God's call to mission and ministry in this new season of the life of St. Thomas'. I invite your patience and your passion as we continue to evolve, becoming that which God is calling us to be today. The changes you see are the signs of a living faith in action. St. Thomas' is vibrant and faithful because God continues to be at work among us.
Faithfully,
Todd+
---
Thank you to everyone who supported the ECW's Boscov's "Friends Helping Friends" fundraiser!
Thank you to our Walkers, Donators, and Supporters who contributed to the Pitman Glassboro CROP Hunger Walk, St Thomas' raised $716, which will go towards fighting hunger globally and locally!
This week's Saturday service will be in-person, in the Nave — but you can still join us online! Just go to https://www.twitch.tv/stthomasglassboro at 5.30pm on Saturday to see and hear the live video stream of our worship service.
Thank you to the Sunday School staff and parents for organizing our second pumpkin carving event for children during the era of Covid! This is an important, fun, and safe event where children get to see one another and celebrate the season with safety protocols in place. It's happening this Sunday: contact Barbara K. for more information.
Our diocesan youth and members of the Anti Racism Committee will gather online tomorrow, Saturday, October 23rd, 2021 from 10:00 am to 2:00 pm for a youth-focused anti-racism training. This will be an interactive event catered toward the specific needs of young people, designed to teach about racism and how it operates in all our lives, how it affects us every day, and how to challenge it and eradicate it. The goal is to foster skills and attitudes that empower young people with the ability to become active anti-racists so they can help lead us toward a brighter tomorrow. Register today at https://bit.ly/YouthAntiRacism
The Burial Office for Cass Ford will be celebrated on Tuesday, 26 October at McGuiness Funeral Home, 573 Egg Harbor Road, Sewell, NJ. Visitation is 9-11am. Burial Office is at 11am. Burial will follow immediately at Manahath in Glassboro. Obituary may be seen at https://mcgfuneral.com/tribute/details/229275/Catherine-Ford/obituary.html
Soles for the Harvest 5k and 1 Mile Fun Run is sponsored by the Office of Jubilee Ministries in the Diocese of NJ!  Walk, jog, run and/or donate to support St. Thomas' and Kitchen of Hope!  Contact Tal K. or check the website here for details.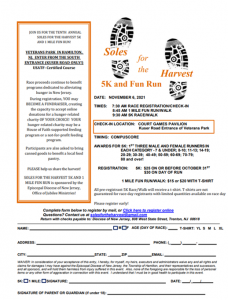 Isaiah readings for Bible Study Sunday: Isaiah 28-35 (Hear them read online: https://www.stthomasglassboro.org/isaiahpodcast/ )
Help support new ministries in New Jersey by donating to Episcopal Community Services here.  Learn more about their work at https://dioceseofnj.org/ecs/ 
Daily Covid Cases can be found for Gloucester County here.
Lectionary readings for this week: Job 42:1-6, 10-17, Psalm 34:1-8, (19-22), Hebrews 7:23-28, Mark 10:46-52
Lectionary readings for next week: Ruth 1:1-18, Psalm 146, Hebrews 9:11-14, Mark 12:28-34
Please continue in your daily prayers for: Dennis, Marge, Joann, Lou, Jennifer, Jackie, Nancy, Susan, Vicki, Irene, Katelyn, Billy, Joey, Adam, Joe, Andrea, Connie, Nick, Dillon, Sean, Bill, Stephanie, Patti, Gary, Sandy, Vega family, Mary, Dorothy, Cephas family
---
Announcements for the parish email are due via email by noon on Wednesday of each week. You can email them to announcements@stthomasglassboro.org
The church calendar can be seen at https://www.stthomasglassboro.org/calendar/ for a list of upcoming events. Please help us keep it current (and avoid hurt feelings) by sending updates to the church office (office@stthomasglassboro.org).
Are you serving in liturgy? Check the rota!
Full-text of the liturgy is available at  https://www.sharedprayers.net
Holy Eucharist on Lawn: Sundays, 10:30am
Bible Study on the prophet Isaiah Online:  Sundays, 6pm
Compline Online:  Sundays, 7pm
Centering Prayer Online: Mondays, 4pm
Holy Eucharist at the Lychgate: Wednesdays, 5.30pm
Compline & Pizza (especially for Rowan students) at the Lychgate: Wednesdays, 8pm
Holy Eucharist in the Nave and Streaming online, 5:30pm