Dear St. Thomas',
This weekend is the pinnacle of the Church Year! We are spending this week dwelling on the most difficult aspects of our faith. On Sunday we will rejoice in the glorious center of our faith. The biggest service of the year is always the Easter Vigil, a Sunday service that we celebrate on Saturday evening. The Vigil will take place outside this year, with stories told around the campfire, special musical offerings from the community of St. Thomas', and the celebration of the Holy Eucharist. I invite you to come take part, bringing not only a chair and a mask, but also a bell to ring and a candle to place before the altar before we begin, to be lit for our twilight Eucharist.
However, the Vigil is not all that's going on.
On Friday (today!) the Vestry is hosting silent prayer in the Nave. Come to the church building between noon and 3pm, and you will find the door open, inviting you to sit or kneel in a pew and spend some time in silent prayer. Many of us haven't had opportunity to pray in that space for a year now. This is a good opportunity to reconnect as we look forward together to the day when we can begin to relax our Covid protocols safely.
Finally, I will note that this week I received an email from the state of New Jersey inviting me to make an appointment to be vaccinated against Covid-19. Have you received yours? I encourage everyone for whom it makes sense to make the effort to sign up and get vaccinated. That is the key to being able to resume a more familiar pattern of worship and fellowship at St. Thomas'. God's grace has offered to us a path out of the pandemic: I have received my vaccination with a prayer of praise and thanksgiving. If you are able, I invite you to do the same! If you are having trouble making an appointment, I encourage you to contact the church office, where we can put you in touch with someone who can help.
Faithfully,
Todd+
Holy Week and Easter Schedule:
Good Friday

Noon to 3pm: Silent Prayer in the Nave
7pm (Parish Hall & Zoom)

Holy Saturday

10am: Prayer Office (Lychgate)
6pm: The Great Vigil of Easter (Rectory Lawn)

Easter Sunday

8am (Parish Hall & Zoom)
10.30am (Rectory Lawn)

No Sunday School or Youth Group on Easter Sunday

RSVP's recommended for all indoor services due to limited seating capacity. Once our carefully arranged seats are filled, all others will be turned away.
Read a statement from the Diocese of New Jersey Anti-Racism Commission on the topic of "Stop Asian Hate".
Are you curious about the Foundations of Faith? Then join Father Todd online for a five week course based on videos produced by the Diocese of New Jersey. Beginning next Wednesday, 7 April, at 7pm we will begin each week with a 20-40 minute video, followed by 30-40 minutes of conversation.
Each year the Diocese ECW grants Student Service Awards to graduating seniors and students continuing their college education. We encourage all our qualifying church members to apply for this award. Find instructions and the application here. The deadline to apply is May 1st.
St. Thomas' is hosting a Red Cross Blood Drive on Tuesday, 4 May, from 2pm-7pm. Sign up online or use sponsor code: St. Thomas Glassboro
---
The state of New Jersey has open a "pre-registration portal" for residents to sign up to receive vaccination against Covid-19. Sign up at https://covidvaccine.nj.gov/. You might also call around to local hospitals or pharmacies to see if they have openings in their own distributions of the vaccine. One resource suggested by others in our Diocese is the Vaccine Spotter website. It can help you find pharmacies with available appointments. Finally, the Diocese of New Jersey is offering assistance for anyone having difficulty making an appointment.
The CDC has provided guidance for those who have received the Covid-19 vaccine. Some protocols are relaxed among "fully-vaccinated" persons in private settings. For as long as not everyone has access to the vaccine, we will as a parish observe the protocols that keep everyone – including the unvaccinated – safe. This is a matter of justice: we do this in order to be in solidarity with all God's children.
Announcements for the bulletin or parish email are due into the office by noon on Wednesday of each week. You can email them to office@stthomasglassboro.org or call the office at 856-881-9144. Announcements are subject to editing due to limited space.
Download the Triduum bulletin, download the Easter Sunday bulletin or see the online versions.
Lectionary readings for this week: Acts 10:34-43, 1 Corinthians 15:1-11, Mark 16:1-8, Psalm 118:1-2, 14-24
Lectionary readings for next week: Acts 4:32-35, 1 John 1:1-2:2, John 20:19-31, Psalm 133
Please continue in your daily prayers for: Dennis, Marge, Joann, Jimmie, John, Bob, Chuck, Andrea, Jimmie, Jerry, Bill, Ben, Joan, Kendon, Gary, Carl, Bill, Jeannie, Zenaida, Kass, Joan, Michael, Dee, Carmela
This Weekend at St. Thomas'
Friday, Noon-3pm: Silent Prayer in the Nave (come-and-go)
Saturday, 10.00am: Holy Saturday Prayer Office (Lychgate)
Saturday, 6.00pm: The Great Vigil of Easter (on the Parish Lawn)
Sunday, 8.00am: Holy Eucharist in the Parish Hall and on Zoom (limited capacity: RSVP here)
Sunday, 10.30am: Holy Eucharist Outdoors at St. Thomas'
Special Online Offerings Holy Week
Jeremy Oliver invites us to enjoy a series of musical pieces centered around the seven last words of Jesus, in which both his father and his sister are part of the choir!
The Very Rev. Dominic Barrington, Dean of St. James Cathedral in Chicago, invites you to join him in observing the Stations of the Cross. Fr. Barrington regularly facilitates pilgrimages to the Holy Land with a special emphasis on providing income and employment for Christian communities in Palestine and Israel. Because no international pilgrims are allowed to travel to the Holy City this year, he is offering a half hour video that will walk us through, with scripture and video, the actual "Via Dolorosa," the original way of the cross on which our "Stations" liturgies are modeled.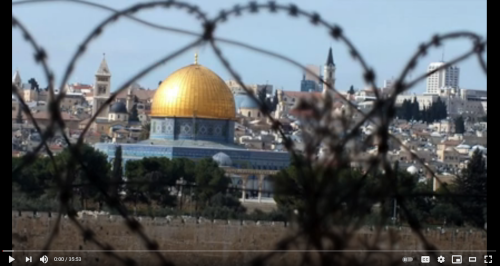 J&J Vaccine Available to Glassboro Residents!
Dear Glassboro Residents:
We are excited to announce that the N.J. Department of Health (DOH) has allotted Rowan University a batch of the Johnson & Johnson vaccine to be distributed to eligible Glassboro residents Thursday, April 8.
ELIGIBILITY
The NJDOH has recently expanded the vaccination eligibility criteria. Glassboro residents who exhibit medical conditions as defined by the CDC and described by the DOH that might increase the risk of illness from the virus, are eligible for vaccination.
APPLICATION PROCESS
We welcome eligible Glassboro residents to apply by visiting https://rowanmedicine.com/vaccine/glassboro/
There is a limited number of vaccines available. Individuals will be scheduled on a first-registered basis.
Registrants will be required to provide medical insurance information and other personal information. This data will only be used to complete the registration form and will not be kept in any other format, nor will registrants be billed for any costs associated with the vaccine.
Registrants will be required to provide a copy of their confirmation email and identification.
Residents who do not have internet access and need assistance with registration can contact Glassboro Office of Emergency Management on Saturday, April 3, 8 a.m. – 4 p.m. at 856-881-9230, ext. 88364. The line will only be available during those times and will be closed if and when all appointments are filled.
VACCINATION DISTRIBUTION
Vaccines will be distributed at the Rowan University Recreation Center on Thursday, April 8. ID will be required. APPOINTMENTS ARE REQUIRED. NO WALK-INS CAN BE ACCOMMODATED.
This appointment-only clinic is only for Rowan University students, employees and Glassboro-area residents who meet New Jersey's vaccination eligibility criteria. To learn more about COVID-19 vaccinations, separating the myths from the facts, visit the CDC's vaccine fact page.
John Wallace Mayor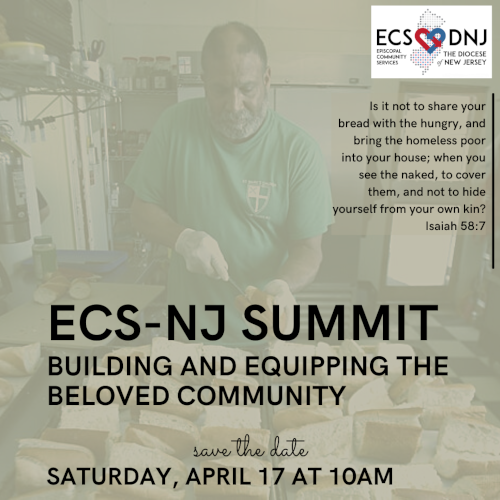 Summit on Building and Equipping the Beloved Community
Saturday, April 17, 10 a.m.
Join us for an engaging forum grounded in sacred scripture that will educate, inspire, and energize all participants for active engagement in the work of building and equipping the "Beloved Community" by addressing the root causes of poverty and injustice.
Register for the Summit on Building and Equipping the Beloved Community
Learn more about Episcopal Community Services of the Diocese of New Jersey.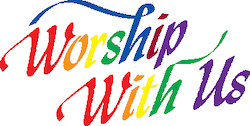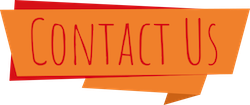 Saturdays, 6pm: Holy Eucharist
in the Nave: limited to 12 pews of up to two people each
this week meeting outdoors for the Great Vigil of Easter
Sundays, 8am: Holy Eucharist
in the Parish Hall and online
Sundays, 9am: Sunday School
online: for children
not meeting this week
Sundays, 10.30am: Holy Eucharist
outdoors, rain or shine, unless below freezing
Sundays, 6pm: Youth Group
online: for teens
not meeting this week
Mondays, 4pm: Centering Prayer online
Tuesdays, 6.30pm: Small Group Bible Study online
Wednesday, 5.30pm: Holy Eucharist
outdoors, rain or shine
not meeting this week
Wednesdays, 7.00pm: Foundations of Faith online
Daily on Weekdays: Morning Prayer
online: recorded
WEB:
https://www.stthomasglassboro.org/
OFFICE:
office@stthomasglassboro.org
Office telephone:
856-881-9144
Emergency Pastoral Care:
856-881-2841
Call this number if you have a pastoral emergency, such as an alert about an ailing parishioner, a hospital stay, a death in the family, or to request last rites. Leave a message and with a phone number for your call to be returned.