Dear St. Thomas',
This weekend will likely be cold. It might be muddy and/or rainy. I will still be outside at 10.30am Sunday to celebrate the Holy Eucharist with anyone who might care to join me! For those to whom that does not sound appealing, I invite you join us in person in the Parish Hall (with the windows open!) or online via Zoom, at 8am. Pajamas are perfectly fine on Zoom. But I suggest a coat in the Parish Hall.
Next week is Christmas Eve. this is one of the major holidays in which our liturgical tradition gets to shine. People from "low church" traditions know this is the time to come visit us! We will still celebrate three Christmas Eve services. Two services (4pm, 11pm) will be outdoors in front of the Nave so we can sing. The middle service, 7pm, will be in the Parish Hall. There will be no singing, but there will be a pre-recorded pageant put together by the Sunday School! Join us in person or on Zoom.
On Christmas morning at 10am there will be a brief, solemn Eucharist in the Nave.
Please remember that all indoor services have a limited seating capacity. You can RSVP your "pew" (max. two people from the same family per pew) at our home page.
Our observance of Christmas will be different this year. But that doesn't make it any less real. Or any less honoring to God. I wish you a Holy celebration of the Nativity of our Savior.
Faithfully,
Todd+
P.S., Last week I wrote about Gaudete Sunday. Ooops. "Gaudete Sunday," that I wrote about last week, is the third Sunday in Lent, not Advent. But certainly the parallels between Lent 3 and Advent 3, with the lighting of the pink candle and the use of the Magnificat, are striking!
St. Thomas' was there for me when…
Almost 10 years ago, I was in a bad car accident. I escaped with only minor injuries, but my best friend didn't survive. I was really a mess after going through such a traumatic experience. My first Sunday back at church I received so much love, hugs and support. That really helped in my healing process to know I had that support. One person told me that God had BIG plans for me. Those words really stuck with me. They helped relieve me of the guilt I had for surviving. They also made me look forward to those big plans God has for me.
(This story was written on the back of a pledge card, to be shared with the parish.)
The family of Joan Prinz has asked to celebrate a brief, private, graveside burial for Joan this Tuesday. Please keep them, and especially our own Don Davis, in your prayers as they say goodbye.
Youth Group will meet Sunday night at 6pm online. Talk to Daniel O. for connection details.
On Monday night at 8pm, you can take part in the "Blue Christmas" service organized by the Diocesan School for Ministry including our own Deacon Intern, Jeannie Marcucci. Watch it online!
Coffee Hour is taking the holidays off! We'll see you on Tuesdays at noon in the New Year!
Celebrate the Feast of the Nativity Friday, Christmas Day, with Holy Eucharist at 10am in the nave.
Start the New Year off right with a celebration of the Holy Eucharist honoring the Feast of the Holy Name. Friday, 1 January at 10am!
The Kitchen of Hope ministry has been working hard: and needs more workers! If you would like to help out, please contact Vivian Hanson.
Advent Vespers is a service of Evening Prayer. These services will feature homilies by young preachers from our congregation. Come hear them in person or watch for them to appear on our website within about 24 hours of the liturgy taking place. Join us for our last Vespers this year on Tuesday night at 7pm or see the recordings on the church website. RSVP suggested.
Christmas Eve will look different this year. The 4pm & 11pm services will be outdoors in front of the church building where we can have unlimited attendance and the singing of carols. The 7pm service will be indoors in the Parish Hall and live on Zoom and will feature the children's pageant for its sermon. Attendance in the Parish Hall is limited to 23 "pews" (a "pew" holds up to two people from the same household). RSVP's are suggested for the 7pm service.
---
Whether indoors or out, St. Thomas' is taking steps to express our love for one another with safety precautions to prevent the spread of Covid. But no precautions are perfect. If you are especially vulnerable, around someone who is vulnerable, or just feel worried, you will not be judged for staying home this week or any week. Listening to those concerns and acting prudently is exactly what you are called to do in this season. If gathering in person is not the right thing for you, join us for worship online instead!
Every day, right through Christmas (12 days!) you can join St. Thomas' as we observe Morning Prayer together. You can listen in on the St. Thomas' website Monday through Saturday, and join us live on Zoom on Sundays, with a sermon, at 8am.
St. Thomas' offers weekly Sunday School for children online Sundays at 9am. Youth Group is offered for teens on Sunday evenings at 6pm: contact Daniel O. (or leave a message at the church office) for connection details for teens.
Join us online for Centering Prayer on Mondays at 4pm.
---
Announcements for the bulletin or parish email are due into the office by noon on Wednesday of each week. You can email them to office@stthomasglassboro.org or call the office at 856-881-9144. Announcements are subject to editing due to limited space.
From the Red Cross: Thank you all so much for your help with the blood drive on November 24th. I wanted to share that we had a very successful blood drive and were able to exceed our goal. These units have been a tremendous help to our blood supply and a true blessing to patients in need.
| Goal | 25 |
| --- | --- |
| Presented | 31 |
| Deferred | 4 |
| Power Red | 2 |
| Total Units | 29 = up to 87 hospital patients helped |
Lectionary readings for this week: 2 Samuel 7:1-11, 16; Romans 16:25-27, Luke 1:26-38, Canticle 3 or Canticle 15, or Psalm 89:1-4, 19-26
Lectionary readings for next week: Isaiah 61:10-62:3, Galatians 3:23-25; 4:4-7, John 1:1-18, Psalm 147 or 147:13-21
Please continue in your daily prayers for: Dennis, Marge, Joann, Sandy, Kelly, Andrea, Bryan, Dot, Tracey, Julie, Bob, Kathy, Bob, Kathryn, Christopher, Rachel, Asa, Jim, Jimmie, Scott, Stephanie, John, Rob, Eileen, Deano, Nicole, Bob, Brooke, Lois, Kathy, Cheryl, Kyle, Dean, Keith, Peter, Lou, Marie, Marla, Helen
This Weekend at St. Thomas'
Online events hosted by St. Thomas' are accessed via Zoom: instructions here.
Advent & Christmas Special Events
Tuesday 22 Dec 7pm Advent Vespers with Young Preachers* Feast of St. Thomas, Apostle featuring Rachael O.
Thursday 24 Dec 4pm Christmas Eve Eucharist with Carols Outdoors
Thursday 24 Dec 7pm Christmas Eve Eucharist with Pageant* In the Parish Hall and live on Zoom with pre-recorded Children's Pageant
Thursday 24 Dec 11pm Christmas Eve Midnight Mass Outdoors at the Lych Gate
Friday 25 Dec 10am Christmas Day Mass*
All events subject to alteration according to the demands of public health. See the church website for the latest information.
*Indoor events can fill up: RSVP on the church website.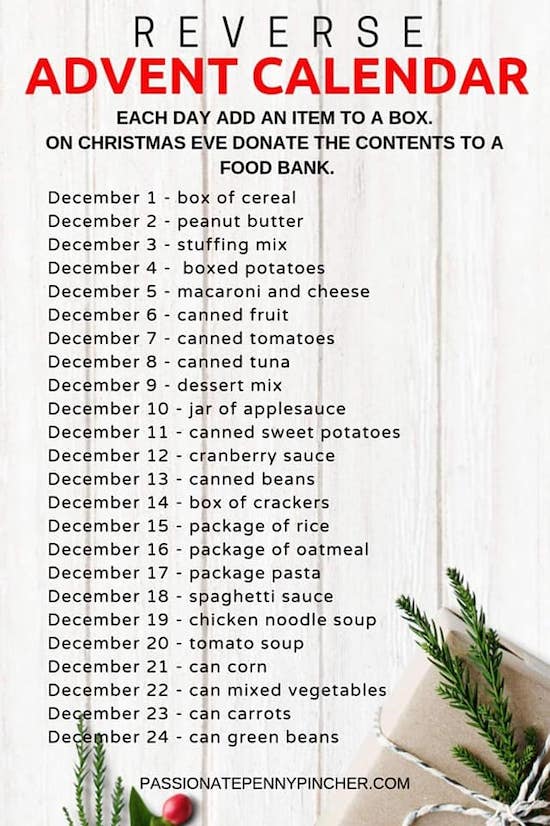 Join the church school in a "Reverse Advent Calendar" providing food for people in need through Kitchen of Hope!
During this season of coronavirus infections, when attending events on campus at St. Thomas', please demonstrate your love for your friends and neighbors by:
Wearing a mask (covering both mouth and nose)
Remaining six feet apart from anyone you don't live with
Refraining from touching, hugging and shaking hands – even during the Peace
Singing is only permitted outdoors, six feet apart, wearing masks
Service bulletins you have touched must be taken home
After the service everyone must disperse with no lingering
No sharing of common objects such as pens, paper, etc.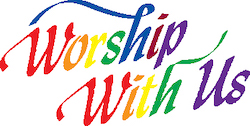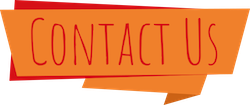 Saturdays, 6pm: Holy Eucharist
in the Nave: limited to 12 pews of up to two people each
Sundays, 8am: Holy Eucharist
in the Parish Hall and online
Sundays, 9am: Sunday School
online: for children
Sundays, 10.30am: Holy Eucharist
outdoors, rain or shine
Sundays, 6pm: Youth Group
online: for teens
Mondays, 4pm: Centering Prayer
online
Tuesdays, Noon: Coffee Hour
online – on break for the holidays
Wednesday, 5.30pm: Holy Eucharist
outdoors, rain or shine
Wednesdays, 7.00pm: Bible Study with the Bishop
online
Daily on Weekdays: Morning Prayer
online: recorded
WEB:
https://www.stthomasglassboro.org/
OFFICE:
office@stthomasglassboro.org
Office telephone:
856-881-9144
Emergency Pastoral Care:
856-881-2841
Call this number if you have a pastoral emergency, such as an alert about an ailing parishioner, a hospital stay, a death in the family, or to request last rites. Leave a message and with a phone number for your call to be returned.