View this email in your browser.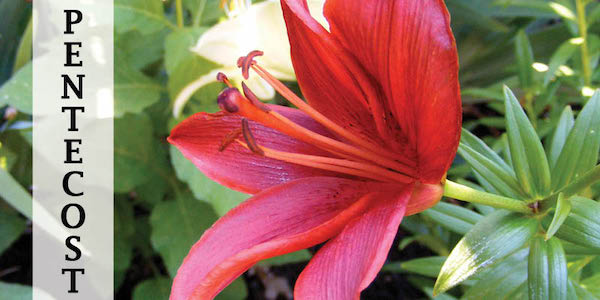 The Saturday evening service schedule has changed for June and July.  1st Saturdays will offer Holy Eucharist and the 2nd-4th/5th Saturdays will host evening prayer with lay leaders presiding and preaching.
---
The 10:30 Sunday services will be meeting in the Nave starting this Sunday 18, June.
---
Kitchen of Hope has begun collecting for Tools for Schools.  Donations of all types of school supplies are welcome!  Anticipated distribution will be at the August KoH giveaway.
---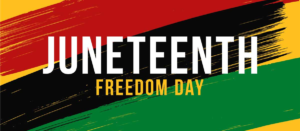 Monday, June 19th marks the second anniversary of Juneteenth as a federal holiday. While its recognition is significant, the day presents an opportunity to continue to dismantle racism and white supremacy in the United States and around the world.  As followers of Jesus, we see this work as essential so that we may come closer to a Becoming Beloved Community. Please see this list of just some of the ways you can advocate through The Episcopal Church's Racial Reconciliation Ministry.
---
Vacation Bible School will be held 9-13 July in the Parish Hall.  See Barbara K. to get your little ones enrolled!
---
Thank you to everyone who came out to help with Kitchen of Hope!  The next giveaway is 8 July.
---
Lectionary readings for this week:   Genesis 18:1-15, (21:1-7), Romans 5:1-8, Matthew 9:35-10:23, Psalm 116:1, 10-17
Lectionary readings for next week:   Genesis 21:8-21, Romans 6:1b-11, Psalm 86:1-10, 16-17, Matthew 10:24-39
Please continue in your daily prayers for:  Dennis, Marge, Joann, Lou, Jennifer, Cameron, Jane, Richard, Sue, Becky, Bob, Andrea, Heather, Antoinette, Tal, Barbara, Brenda, Neil, Tammy, Walter, Andy, Ruth, Cyril, Jim, Bob, Jimmy, Linda, César, Joan, Ronnie, Sandy, Pam, Jess
---
Father Todd will be on sabbatical June and July (returning in August). In case of a pastoral emergency, please contact Deacon John.
Announcements for the parish email are due via email by noon on Wednesday of each week. You can email them to announcements@stthomasglassboro.org
The church calendar can be seen at https://www.stthomasglassboro.org/calendar/ for a list of upcoming events. Please help us keep it current (and avoid hurt feelings) by sending updates to the church office (office@stthomasglassboro.org).
Are you serving in liturgy? Check the rota!
Prayer requests can be sent to prayer@stthomasglassboro.org
Watch our livestream here Saturdays at 5:30pm and Sundays at 8am & 10:30am!
Full-text of the liturgy is available at  https://www.sharedprayers.net
Holy Eucharist (Nave – now with music!): 1st Saturdays of the month, 5:30pm
Evening Prayer: 2nd through 5th Saturdays of the month, 5:30pm
Holy Eucharist in the Nave – Rite I (Nave):  Sundays, 8am
Coffee Hour (Parish Hall): Sundays, 10am
Holy Eucharist (Parish Hall): Sundays, 10:30am