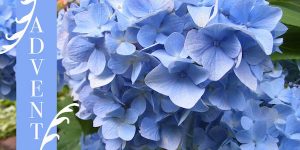 Thank you to everyone who stayed after the 10.30 service last week for Grungy Sunday!  Many hands made for light work and a beautiful campus that is now prepared for the winter.
Tomorrow, Saturday 11, December is our last Kitchen of Hope giveaway for 2021.  Contact Vivian H. if you would like to help out!
Wanted: Families to light the Advent wreath each week of Advent! Email office@stthomasglassboro.org with the week you would like to light the wreath (12 December, 19 December) and which service (Saturday or Sunday) .
Join us on Tuesdays in Advent for Advent Vespers with Young Preachers.  On 14 December at 7pm for we will be celebrating the feast day of St. John of the Cross, Mystic.  Can't make it to the service?  Watch it live here!
Our Gingerbread House decorating event for Sunday School families will take place on Sunday, Dec. 19 at 12:00pm. If you are planning on attending, please RSVP to Barbara K. via email by Wednesday, Dec. 15th.
The email to send prayer requests to has changed!  All future prayer requests can be sent to prayer@stthomasglassboro.org
Eucharistic Ministers, Lectors, Ushers, and others who would like to facilitate our liturgical work together are needed! Contact individual organizers or office@stthomasglassboro.org to help. Training available!
Our Isaiah Bible Study continues online this evening (Sunday) at 6pm.
Outdoor services continue every Wednesday evening at 5.30pm (though they may move inside on occasion if the weather is very miserable).
On 9 January we will celebrate the Baptism of Our Lord: one of the four Sundays set aside for Baptisms by the BCP. If you or someone you know is interested in baptism in January, please contact Father Todd right away!
Our parish Annual Meeting will take place on Sunday, 30 January 2022.
Mark your calendar to join us throughout the season of Advent
14 December, 7pm: Feast of St. John of the Cross, Mystic
21 December, 7pm: Feast of St. Thomas, Apostle
22 December, 7pm: Longest Night Mass (Blue Christmas)
24 December: Christmas Eve
25 December, 10am: Nativity of Our Lord (and streamed)

Daily Covid Cases can be found for Gloucester County here.
Lectionary readings for this week: Advent 3 – Zephaniah 3:13-20, Philippians 4:4-7, Luke 3:7-18, Canticle 9
Lectionary readings for next week:  Advent 4 – Micah 5:2-5a, Hebrews 10:5-10, Luke 1:39-45, (46-55), Canticle 15
Please continue in your daily prayers for: Dennis, Marge, Joann, Lou, Jennifer, Jackie, Gary, Paul, Carl, Gage, Kevin, Yomaira, Jared, Bob, Sandy, Karen, Janet, Marilyn, Lori, Ginny, Tracey, José, Chuck, Tal, Alan, Mary-Esther
---
Announcements for the parish email are due via email by noon on Wednesday of each week. You can email them to announcements@stthomasglassboro.org
The church calendar can be seen at https://www.stthomasglassboro.org/calendar/ for a list of upcoming events. Please help us keep it current (and avoid hurt feelings) by sending updates to the church office (office@stthomasglassboro.org).
Are you serving in liturgy? Check the rota!
Watch us live on Twitch Saturdays at 5:30pm and Sundays at 10:30am!
Full-text of the liturgy is available at  https://www.sharedprayers.net
December 2021 at St. Thomas'
Holy Eucharist in the Parish Hall and Streaming online: Sundays, 10:30am
Bible Study on the prophet Isaiah Online:  Sundays, 6pm
Centering Prayer Online: Mondays, 4pm
Holy Eucharist at the Lychgate: Wednesdays, 5.30pm
Compline & Pizza (especially for Rowan students) at the Lychgate: Wednesdays, 8pm
Holy Eucharist in the Nave and Streaming online: Saturdays, 5:30pm