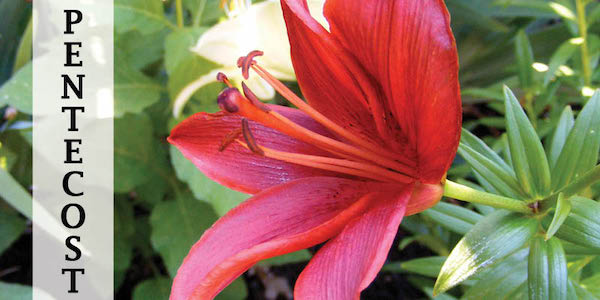 Due to a high local "daily new cases" rate, we are having no indoor gatherings.  Masks are strongly suggested even outdoors, regardless of vaccination status.  Covering our noses and mouths is how we love one another right now.
Blessings for Birthdays & Anniversaries are offered the first Sunday of each month. Come to church this Sunday to receive a birthday blessing!
Birthdays:  Christian S., Marilyn E., Donna F., Louis D., Jerry C., Wayne C., Bobby K., Chrissy M., Jeremy O., Elaine L., Becky F., Monet H., John B., Carolyn T., Hudson R., Dylan R., Joseph R., Colette D., Tommy L., Bill B.
Anniversaries:  Scott & Stephanie W., Bob & Kathy S., Ted & Terry D., Bill & Pat W., Mike & Barbara K., Sid & Joseph D., Dcn Lou & Marie D.
---
Tomorrow (Saturday, 2 October) we will celebrate the Feast of St. Francis with a Blessing of the Animals at 4pm at the Lychgate. Bring your furry friends for this brief, joyful liturgy!
On Sunday (3 October), children are invited to bring a stuffed animal to church at 10.30am for Stuffy Sunday! Blessings will be offered to these special friends as well.
Thank you to those who were elected to represent our parish at the convocation level of the Bishop search process: Barbara Cadogan, Jerry Cephas, Tal Kramer, Stacey Noll, Matthew Owen, and Sarah Ternay. Thank you also those who offered themselves for this task! These six will be tasked with choosing a delegate to represent our convocation on the Bishop Search committee. Please offer them your suggestions!
October is Stewardship Month.  Keep an eye out for a 2022 Campaign Kickoff letter in the mail this week. Take time to reflect on God's many blessings in our lives.  The blessings that lead to gratitude and to showing our thanks through being stewards of all the gifts that God has given us.
The annual Pitman Glassboro CROP Hunger Walk is Sunday, 17 October at 1PM at New St Park in Glassboro. Money or non-perishable food are accepted. Make checks payable to "CWS/CROP". Join or donate online: events.crophungerwalk.org/2021 (search for Pitman Glassboro CROP Hunger Walk). Contact Eric Cephas: 201-602-9454 or ecephas@gmail.com for a free T-shirt (while supplies last).  Part of every donation will help Kitchen of Hope, Family Promise of Southwest NJ, Samaritan Center, Pitman Pantry, and the Shop at Rowan.
Daily Covid Cases can be found for Gloucester County here.
Help support new ministries in New Jersey by donating to Episcopal Community Services here.  Learn more about their work at https://dioceseofnj.org/ecs/ 
Lectionary readings for this week: Job 1:1; 2:1-10, Psalm 26, Hebrews 1:1-4; 2:5-12, Mark 10:2-16
Lectionary readings for next week: Job 23: 1-9, 16-17, Psalm 22: 1-15, Hebrews 4: 12-16, Mark 10: 17-31
Please continue in your daily prayers for:  Dennis, Marge, Joann, Lou, Jennifer, Jackie, Nancy, Russell, Susan, Eric, Eleanor, Marie, Bill, Melvin, Cass, Dean, Dot, Frankie, Vicki, Irene, James, Jon, Tony, Lois, Kitlin, Billy, Joey, Adam, Joe, Andrea, Connie, Nick, Dillon, Sean, Bill, Stephanie, Patti
---
Announcements for the parish email are due via email by noon on Wednesday of each week. You can email them to announcements@stthomasglassboro.org
The church calendar can be seen at https://www.stthomasglassboro.org/calendar/ for a list of upcoming events. Please help us keep it current (and avoid hurt feelings) by sending updates to the church office (office@stthomasglassboro.org).
Are you serving in liturgy? Check the rota!
Full-text of the liturgy is available at  https://www.sharedprayers.net
Holy Eucharist on Lawn: Sundays, 10:30am
Bible Study on the prophet Isaiah Online:  Sundays, 6pm
Centering Prayer Online: Mondays, 4pm
Holy Eucharist at the Lychgate: Wednesdays, 5.30pm
Compline & Pizza (especially for Rowan students) at the Lychgate: Wednesdays, 8pm
Evening Prayer Online Only: Saturdays, 5:30pm