View this email in your browser.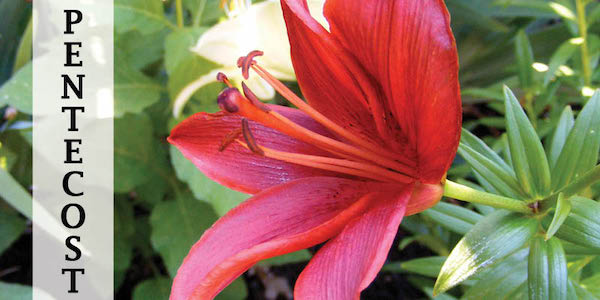 Kitchen of Hope is tomorrow, Saturday, 8 July.  Contact Vivian H. (856-366-8461) if you'd like to help!
---
Kitchen of Hope has begun collecting for Tools for Schools.  Donations of all types of school supplies are welcome!  Anticipated distribution will be at the August KoH giveaway.
---
Vacation Bible School will be held 9-13 July in the Parish Hall.  See Barbara K. to get your little ones enrolled!
---
The Saturday evening service schedule has changed for June and July.  1st Saturdays will offer Holy Eucharist and the 2nd-4th/5th Saturdays will host evening prayer with lay leaders presiding and preaching.
---
Lectionary readings for this week:  Genesis 24:34-38, 42-49, 58-67, Romans 7:15-25a, Matthew 11:16-19, 25-30, Psalm 45:11-18
Lectionary readings for next week:  Genesis 25:19-34, Romans 8:1-11, Matthew 13:1-9, 18-23, Psalm 119:105-112
Please continue in your daily prayers for:  Dennis, Marge, Joann, Lou, Jennifer, Cameron, Jane, Richard, Sue, Becky, Bob, Andrea, Heather, Antoinette, Tal, Barbara, Brenda, Neil, Tammy, Walter, Andy, Ruth, Cyril, Jim, Bob, Jimmy, Linda, César, Joan, Ronnie, Sandy, Pam, Jess
---
Father Todd will be on sabbatical June and July (returning in August). In case of a pastoral emergency, please contact Deacon John.
Announcements for the parish email are due via email by noon on Wednesday of each week. You can email them to announcements@stthomasglassboro.org
The church calendar can be seen at https://www.stthomasglassboro.org/calendar/ for a list of upcoming events. Please help us keep it current (and avoid hurt feelings) by sending updates to the church office (office@stthomasglassboro.org).
Are you serving in liturgy? Check the rota!
Prayer requests can be sent to prayer@stthomasglassboro.org
Watch our livestream here Saturdays at 5:30pm and Sundays at 8am & 10:30am!
Full-text of the liturgy is available at  https://www.sharedprayers.net
Holy Eucharist (Nave – now with music!): 1st Saturdays of the month, 5:30pm
Evening Prayer: 2nd through 5th Saturdays of the month, 5:30pm
Holy Eucharist in the Nave – Rite I (Nave):  Sundays, 8am
Coffee Hour (Parish Hall): Sundays, 10am
Holy Eucharist (Nave): Sundays, 10:30am