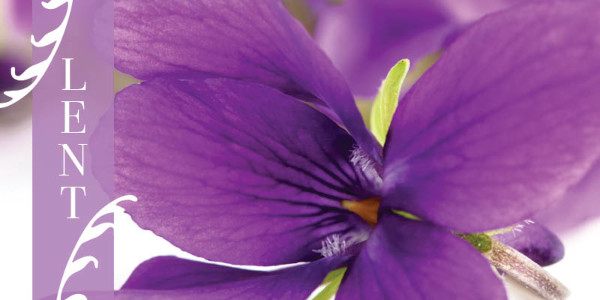 Dear St. Thomas',
Have you seen this week's lectionary texts? They're fabulous. There's too much to choose from: I feel like I'm at the best buffet in town! (Remember buffets?!?)
Our first reading contains the recitation of the Ten Commandments (often called the "Ten Words"). Most of those commandments make sense to us. Most of them we follow, and a few of them we may sometimes choose not to. Even then, we usually know what we are doing.
But that middle one: Sabbath. What's that about? The first several commandments concern our relationship with God. The last several focus on our relationship with other people. (Love God, Love people!) But that middle one pertains to both.
I could tell you a story about my experience of Sabbath with my strict Southern Baptist grandparents when I was young. Or the story of my father incurring his landlord's disapproval as he worked on his car on a Sunday in order to drive to work on Monday. Or how enchanted I was with all the energy and devotion that went into the observance of the Sabbath among my Jewish friends in the Bronx. These stories have energy.
But here's the down-low: God created the world in six days and rested on the seventh. Not because God was tired. This was a gift to us.
Sabbath is counter-cultural in a world that teaches us "time is money" and values people only according to their economic output. Sabbath pushes back, creates space for us to be human beings. Sabbath puts us on equal footing, rich and poor. (In theory. There's another conversation to be had here!)
Sabbath is like giving of your money, but it's even harder for most of us. Because while the Federal Reserve might be able to print more dollars, no one is producing more time. Time is a limited resource, equally distributed to everyone without regard to race, ethnicity, gender identity, sexual orientation, education, socio-economic status, etc. We all get 24 hours in a day, 168 hours in a week.
And it's among the big ten. Sabbath is more than just a suggestion. God's invitation, (an offer you really shouldn't refuse!) is to take 24 of those 168 hours and… rest. Heal. Be. Enjoy the company of your family and friends. Who knows, maybe even go worship God! And while you're at it, says God, be sure to extend that same courtesy to everyone around you: even your employees, even your animals.
If God decided 144 hours was enough for work in a week, who am I to argue with that? Surely the world can live without me for 24 hours.
Sabbath is the foolishness of God that gives life to those who are willing and sufficiently humble to receive it.
Faithfully,
Todd+
Next week, on Laetare Sunday, 14 March, at 10.30am, Bishop Stokes will make a visitation to St. Thomas' for our outdoor service. This will be our only in-person service that weekend so we may all welcome the Bishop. An online-only service of Evening Prayer will be offered on Saturday, 13 March, at 6pm.
Diocesan Convention is tomorrow, Saturday, beginning at 9am.It is online-only again this year. A livestream will be available online through YouTube.
Lenten Worship and Formation Opportunities:
Mondays, 4pm: Centering Prayer (Zoom)
Wednesdays, 5.30pm: Holy Eucharist (Lychgate)
Wednesdays, 7pm: Lenten Pilgrimage to the Holy Land (Zoom)
Fridays, 7pm: Stations of the Cross (Zoom)
By Appointment: Sacrament of Reconciliation (Confession) (Zoom/Telephone)
---
The state of New Jersey has open a "pre-registration portal" for residents to sign up to receive vaccination against Covid-19. Sign up at https://covidvaccine.nj.gov/. You might also call around to local hospitals or pharmacies to see if they have openings in their own distributions of the vaccine.
One resource suggested by others in our Diocese is the Vaccine Spotter website. It can help you find pharmacies with available appointments.
Announcements for the bulletin or parish email are due into the office by noon on Wednesday of each week. You can email them to office@stthomasglassboro.org or call the office at 856-881-9144. Announcements are subject to editing due to limited space.
Download this week's bulletin or see the online version.
Lectionary readings for this week: Exodus 20:1-17, 1 Corinthians 1:18-25, John 2:13-22, Psalm 19
Lectionary readings for next week: Numbers 21:4-9, Ephesians 2:1-10, John 3:14-21, Psalm 107:1-3, 17-22
Please continue in your daily prayers for: Dennis, Marge, Joann, Sandy, Andrea, Bob, Jimmie, John, Lou, Marie, Marla, Helen, Dean, Patty, Chuck, Valerie, Linda, Russel, Sid, April, Jim, Gail, Jimmie, Jerry, Bill, Joan
| March Birthdays | March Anniversaries |
| --- | --- |
| 2 Susan C. | 11 Trevor and Natalie B. |
| 3 Andrea R. | 17 Chuck and Valerie S. |
| 15 William M. | 29 Deacon John and Vivian H. |
| 15 Annette B. |   |
| 18 Marie J. |   |
| 20 Brandon D. |   |
| 26 Lois M. |   |
| 27 Tom V. |   |
| 30 Kate A.-W. |   |
| 30 Matthew O. |   |
| 31 Dorothy B. |   |
This Weekend at St. Thomas'
Online events hosted by St. Thomas' are accessed via Zoom: instructions here.
Every week during Lent we will have a brief video from the Holy Land followed by a discussion.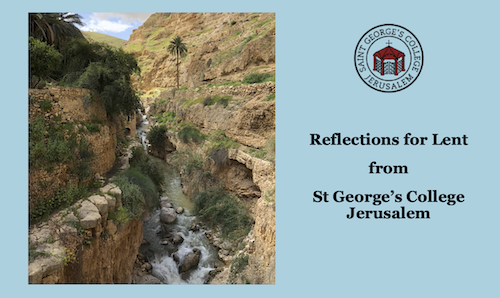 Join us online, Wednesdays at 7pm sharp, in a virtual pilgrimage to the land of the Bible!
Come early to visit!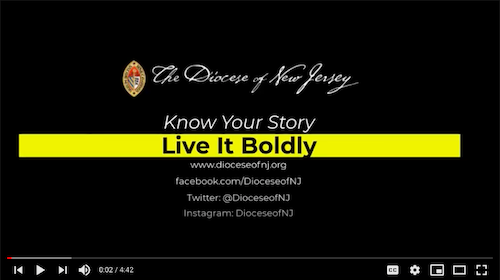 Do you have questions about Lent? The Diocese of New Jersey has produced a whole playlist of explainer videos that might be helpful or interesting to you! Check them out here.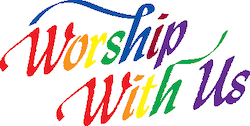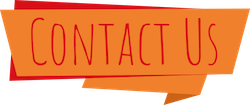 Saturdays, 6pm: Holy Eucharist
in the Nave: limited to 12 pews of up to two people each
Sundays, 8am: Holy Eucharist
in the Parish Hall and online
Sundays, 9am: Sunday School
online: for children
Sundays, 10.30am: Holy Eucharist
outdoors, rain or shine, unless below freezing
Sundays, 6pm: Youth Group
online: for teens
Mondays, 4pm: Centering Prayer online
Tuesdays, Noon: Coffee Hour online
Tuesdays, 6.30pm: Small Group Bible Study online
Wednesday, 5.30pm: Holy Eucharist
outdoors, rain or shine
Wednesdays, 7.00pm: Lenten Pilgrimage online
Fridays, 7.00pm: Stations of the Cross online
Daily on Weekdays: Morning Prayer
online: recorded
WEB:
https://www.stthomasglassboro.org/
OFFICE:
office@stthomasglassboro.org
Office telephone:
856-881-9144
Emergency Pastoral Care:
856-881-2841
Call this number if you have a pastoral emergency, such as an alert about an ailing parishioner, a hospital stay, a death in the family, or to request last rites. Leave a message and with a phone number for your call to be returned.