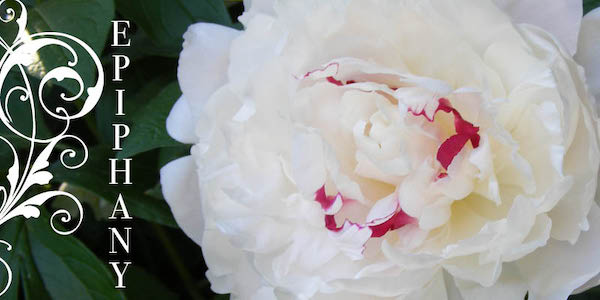 Dear St. Thomas',
This week St. Thomas' begins our annual observance of "Black History Month." We won't get to begin with a potluck like we have in years past, but we will have a special speaker to preach as we begin.
A question that some of us might ask is, Why black history month? Why not Latino history? Or Italian?
While it is true that all kinds of people, of all kinds of racial, ethnic, and socioeconomic backgrounds, have endured oppression in the United States, our country has a special history with people of color, dating all the way back to the practice of chattel slavery and the genocide of the peoples who lived here before us. As our book group read from James Cone this week, that history is hard to hear and, generally speaking, white people would rather forget about it, leave it behind in the history books. If that history no longer impacted the lives of people today, black and white, then maybe we could do that: leave it for the historians.
But neither statistics nor our neighborhoods nor the individual life stories of our own sisters and brothers here at St. Thomas' suggest we have yet reached that time. Race still informs and influences all of our lives. When I don't notice racism at work, that's when I'm less able to resist its influence in my words and actions.
The Christian faith is all about noticing. It is about calling out sin in my own life and in the world around me. The Gospel Jesus proclaimed was "good news to the oppressed." As followers of Jesus, part of our work is to learn to see sin at work and to proclaim that same good news of God's powerful, saving love. As followers of Jesus, part of our work is to partner with God in creating a more just, more equitable world. As followers of Jesus, our work is to live in solidarity with all those whom God loves.
Paying attention, even just a little, to the perspectives and experiences of black people in our country, is part of that work. It is traditions like our observance of Black History Month that make St. Thomas' such an unusual and outstanding parish.
I hope to see you, in person or online, this weekend as we begin our common observance of Black History Month.
Faithfully,
Todd+
Blessings for Birthdays & Anniversaries will be offered this weekend.
This weekend our new Vestry and Wardens will be commissioned during each liturgy.
Thank you to those who are bringing meals for our Family Promise guests this week!
Thank you to everyone who contributed to a successful Annual Meeting last weekend! You can watch the recording of the meeting if you missed it and be sure to check out the St. Thomas' 2020 Retrospective slideshow!
Ash Wednesday is soon: 17 February. We will have an outdoor service at noon at the Lychgate and an indoor service at 7pm in the Parish Hall. The imposition of ashes will not take place; instead we will notice the masks we wear when meeting in person are powerful reminders of our mortality.
A Lenten calendar will be available next week. You can look forward to Stations of the Cross and a virtual Pilgrimmage to the Holy Land in addition to our regular weekly offerings of Centering Prayer and Holy Eucharist on Wednesday evenings.
We continue to offer two outdoor Eucharists per week: Sunday at 10.30am and Wednesday at 5.30pm. These meet in rain or shine: please consider your clothing, your health, and the weather before joining us outdoors for 30 or 60 minutes. If the weather makes an outdoor service impossible at 10.30am, we may choose to move it into the Parish Hall and broadcast it on Zoom. We also offer two indoor Eucharists per week with very limited seating. Please reserve your seat on the church website.
Kitchen of Hope is distributing food next weekend: speak to Vivian Hanson if you would like to take part!
---
The state of New Jersey has open a "pre-registration portal" for residents to sign up to receive vaccination against Covid-19. Sign up at https://covidvaccine.nj.gov/
Numbered pledge envelopes have arrived! Pick yours up at an in-person liturgy or from the table in the lower level of the Parish Hall. If you are unable to pick them up, your number will stay the same: please write that number in the memo line of your check and you will receive full credit for each gift.
Announcements for the bulletin or parish email are due into the office by noon on Wednesday of each week. You can email them to office@stthomasglassboro.org or call the office at 856-881-9144. Announcements are subject to editing due to limited space.
Download this week's bulletin or see the online version.
Lectionary readings for this week: 1 Samuel 3:1-20, 1 Corinthians 6:12-20, John 1:43-51, Psalm 139:1-5, 12-17
Lectionary readings for next week: 2 Kings 2:1-12, 2 Corinthians 4:3-6, Mark 9:2-9, Psalm 50:1-6
Please continue in your daily prayers for: Dennis, Marge, Joann, Sandy, Andrea, Bob, Jimmie, John, Lois, Kathy, Cheryl, Kyle, Dean, Keith, Peter, Lou, Marie, Marla, Helen, Erika, Gina, James, Nicholas, Jessica, Jimmy, April
This Weekend at St. Thomas'
Online events hosted by St. Thomas' are accessed via Zoom: instructions here.
In honor of Black History Month and Blessed Absalom Jones, the first African American priest in the Episcopal Church, Presiding Bishop Michael Curry has invited Episcopalians everywhere to deepen our participation in Christ's ministry of reconciliation by engaging with and supporting Episcopal Historically Black Colleges and Universities, known as HBCUs.
More Information from The Episcopal Church Give online
To donate by mail, please send your contribution to:
DFMS – Protestant Episcopal Church USA
P.O. Box 958983
St. Louis, MO 63195-8983
Donations can be made out to "The Domestic and Foreign Missionary Society" with Absalom Jones noted in the memo section.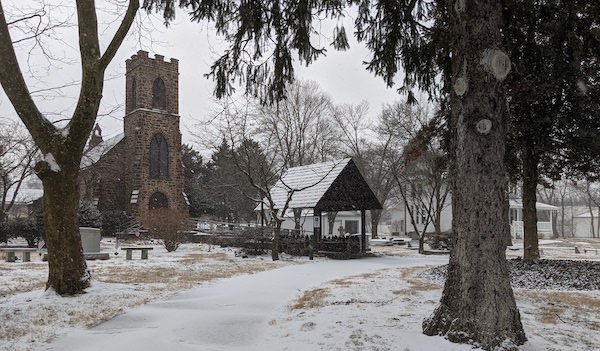 Saturdays, 6pm: Holy Eucharist
in the Nave: limited to 12 pews of up to two people each
Sundays, 8am: Holy Eucharist
in the Parish Hall and online
Sundays, 9am: Sunday School
online: for children
Sundays, 10.30am: Holy Eucharist
outdoors, rain or shine, unless below freezing
Sundays, 6pm: Youth Group
online: for teens
Mondays, 4pm: Centering Prayer
online
Tuesdays, Noon: Coffee Hour
online
Tuesdays, 6.30pm: Small Group Bible Study
online
Wednesday, 5.30pm: Holy Eucharist
outdoors, rain or shine
Wednesdays, 7.00pm: Bible Study with the Bishop
online
Daily on Weekdays: Morning Prayer
online: recorded
WEB:
https://www.stthomasglassboro.org/
OFFICE:
office@stthomasglassboro.org
Office telephone:
856-881-9144
Emergency Pastoral Care:
856-881-2841
Call this number if you have a pastoral emergency, such as an alert about an ailing parishioner, a hospital stay, a death in the family, or to request last rites. Leave a message and with a phone number for your call to be returned.