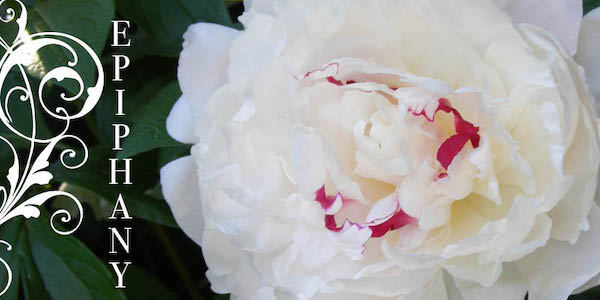 Dear St. Thomas',
I look forward to the day when I won't have to talk about the pandemic any more. Except as something in the past. "Do you remember back in 2020 and 2021?"
Yes, it won't be just 2020. It sounds like it's going to take a while before we will be able to discard our Coronovirus protocols. Before we can sing indoors. Before we can shake hands and share hugs. But I do have some hope that we may get there towards the end of 2021. Have you signed up (or talked to your doctor) about a Covid vaccination yet?
The good news is this: there (still!) have been no reported cases of Covid-19 spreading in the churches of the Diocese of NJ. People have come to churches and later tested positive. But they always established a different likely source for infection, not at church. Our protocols appear to be working! So with thanks once again to our Safety Committee and our Safety Coordinators, we continue to meet together! Now is not the time to relax our protocols, but to abide by them faithfully.
We will continue to live under this protocol, probably clear through the summer. That protocol is not a restriction: it is a gift that allows us to meet together, a gift that allows us to protect the health of every member of St. Thomas'. Those seven items on the front of your bulletin, which are simply a summary of the larger protocol we follow, constitute a sacred promise we have made to one another.
We will continue to offer at least four live services per week: two outdoors (safest!) and two indoors. We will continue to offer as much as we can online as well. Lent and Easter will still be different than what we're used to – but better than last year.
Faithfulness is not measured by what we do– not by how many services we have or what we do at them. It is measured by how we respond to the reality we're given, worshiping God and placing our neighbor's wellbeing above our own comfort or preferences. At that, St. Thomas', you have proven super-stars!
Faithfully,
Todd+
Thank you to the Youth Group and Kitchen of Hope for assembling KidzPacks in honor of the Rev. Dr. Martin Luther King, Jr.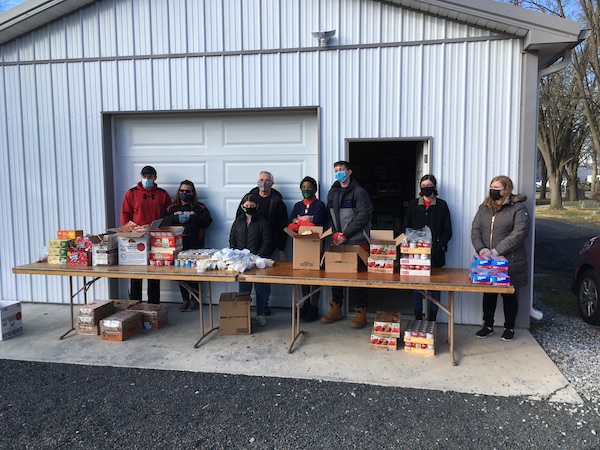 Youth Group will meet Sunday night at 6pm online. Talk to Daniel Owen for connection details.
This week St. Thomas' is hosting Family Promise. Once again, due to the pandemic, we are not hosting families in our buildings but we are taking meals to them at the resource center. Please contact Donna F. if you would like to assist. Thank you to those who have already signed up!
The St. Thomas' Annual Meeting is planned for next Sunday, 31 January 2021 at 2pm. Join us via Zoom! Members in good standing (i.e., who regularly contribute to support the ministry of St. Thomas') are invited to utilize mail-in voting. You should have already received your Voter Guide (with ballots) in the mail or you can find it here.
We continue to offer two outdoor Eucharists per week: Sunday at 10.30am and Wednesday at 5.30pm. These meet in rain or shine: please consider your clothing, your health, and the weather before joining us outdoors for 30 or 60 minutes. However, on Sunday mornings, if the temperature is below freezing as 10.30am approaches, we may choose to move the service into the Parish Hall (and broadcast it on Zoom). We also offer two indoor Eucharists per week with very limited seating. Please reserve your seat on the church website.
Numbered pledge envelopes have arrived! Pick yours up at an in-person liturgy or from the table in the lower level of the Parish Hall. If you are unable to pick them up, your number will stay the same: please write that number in the memo line of your check.
---
Announcements for the bulletin or parish email are due into the office by noon on Wednesday of each week. You can email them to office@stthomasglassboro.org or call the office at 856-881-9144. Announcements are subject to editing due to limited space.
Download this week's bulletin or see the online version.
Lectionary readings for this week: Jonah 3:1-5, 10, 1 Corinthians 7:29-31, Mark 1:14-20, Psalm 62:6-14
Lectionary readings for next week: Deuteronomy 18:15-20, 1 Corinthians 8:1-13, Mark 1:21-28, Psalm 111
Please continue in your daily prayers for: Andrea, Bob, Jimmie, John, Lou, Marie, Marla, Helen, Erika, Gina, James, Nicholas, Jessica, Jimmy, April, Sarah, Kathryn, Dean, Chris, Jack, Nancy, Bruce, Sheila, Les
This Weekend at St. Thomas'
Online events hosted by St. Thomas' are accessed via Zoom: instructions here.
The state of New Jersey has open a "pre-registration portal" for residents to sign up to receive vaccination against Covid-19. Since the vaccine is being rolled out in phases, registering will help ensure you are notified when your turn comes. Register at: https://covidvaccine.nj.gov/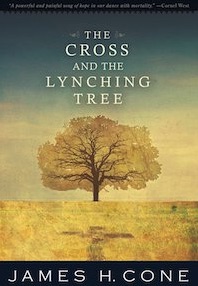 On Monday, 1 February, the St. Thomas' Book Group will start a new title, The Cross and the Lynching Tree by James H. Cone, chosen to compliment our annual celebration of Black History Month. Join us on Zoom on Monday nights at 7pm. You can purchase a copy in your favorite bookstore. (I'm told that "Words Matter" bookstore in Pitman has at least one copy on hand and can quickly obtain more!) Please read the introduction and chapter 1 in advance of our first gathering.
The Diocese of NJ is offering Anti-Racism Training that you can pursue from home via a combination of live and recorded sessions. See the Diocesan website for more information or register now! Demand for the Diocese's online Anti-Racism Training has been extraordinary and these sessions have filled very quickly.
The Episcopal Diocese of New Jersey Anti-Racism Ministry invites you to take advantage of these sequestered and less scheduled days to enroll in 20 hours of virtual Anti-Racism Training streamed to your computer, tablet or mobile phone. The training takes a historical approach to help participants understand systemic racism and empower them to confront and organize against racism, inequality, and injustice.
Lecture and discussion topics include "What is Race?", "Systemic Racism and White Privilege," "Internalized Racism," "The Role of the Church," "Settler Colonialism," "Racism in Immigration and Naturalization Legislation," and "The Prison Industrial Complex."
Four training sessions are scheduled for 2021. Each session consists of five two-hour live interactive discussions via Zoom on consecutive Friday evenings and a follow-up debrief session a month later. After each Friday session, participants will be presented with recorded lectures and print, video and audio lessons via Moodle, an online training platform. The non-refundable fee for the course is $100. Scholarships are available.
The 2021 schedule is:
January 29 to February 26 with a follow-up on March 26
April 16 to May 14 with a follow-up on June 11
June 18 to July 16 with a follow-up on August 13
August 20 to September 17 with a follow-up on October 15
The five Friday Zoom group meetings in January and February are from 7 p.m. to 9 p.m. on January 29, February 5, February 12, February 19, and February 26. The follow-up debriefing session will be held at 7 pm on Friday, March 26.
Registration for the January session is open through Sunday, 24 January!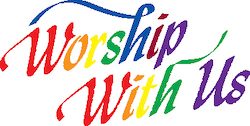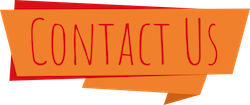 Saturdays, 6pm: Holy Eucharist
in the Nave: limited to 12 pews of up to two people each
Sundays, 8am: Holy Eucharist
in the Parish Hall and online
Sundays, 9am: Sunday School
online: for children
Sundays, 10.30am: Holy Eucharist
outdoors, rain or shine, unless below freezing
Sundays, 6pm: Youth Group
online: for teens
Mondays, 4pm: Centering Prayer
online
Tuesdays, Noon: Coffee Hour
online
Tuesdays, 6.30pm: Small Group Bible Study
online
Wednesday, 5.30pm: Holy Eucharist
outdoors, rain or shine
Wednesdays, 7.00pm: Bible Study with the Bishop
online
Daily on Weekdays: Morning Prayer
online: recorded
WEB:
https://www.stthomasglassboro.org/
OFFICE:
office@stthomasglassboro.org
Office telephone:
856-881-9144
Emergency Pastoral Care:
856-881-2841
Call this number if you have a pastoral emergency, such as an alert about an ailing parishioner, a hospital stay, a death in the family, or to request last rites. Leave a message and with a phone number for your call to be returned.