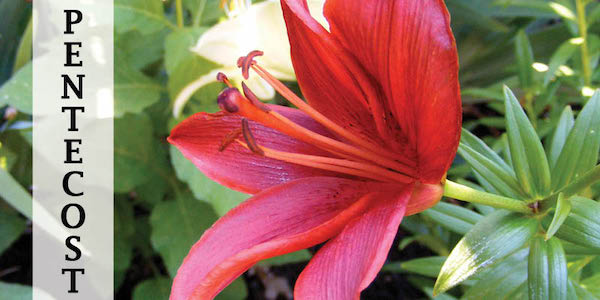 Dear St. Thomas',
This weekend we begin our summer schedule! There will be only one service on Sundays, at 10am.
Join us as we celebrate the Holy Eucharist:
Sundays at 10am (outdoors) (note the new time!)
Saturdays at 6pm (indoors and online)
Wednesday at 5.30pm (outdoors)
RSVP's are no longer required indoors, but we will reserve a number of seats for those who want or are required to continue to practice social distancing.
Come join us!
Faithfully,
Todd+
During this season of coronavirus infections, we love others as Jesus loves us by following a simple guideline:
Those not fully vaccinated against Covid-19 must wear a mask and practice social distancing while on church grounds.
Masks are optional for those who have been fully vaccinated.
---
Announcements for the bulletin or parish email are due into the office by noon on Wednesday of each week. You can email them to office@stthomasglassboro.org or call the office at 856-881-9144. Announcements are subject to editing due to limited space.
See this week's bulletin online.
Lectionary readings for this week: 1 Samuel 17: 1a, 4-11, 19-23, 32-49, Psalm 9:9-20, 2 Corinthians 6:1-13, Mark 4:35-41
Lectionary readings for next week: 2 Samuel 1:1, 17-27, Psalm 130, 2 Corinthians 8:7-15, Mark 5:21-43
Please continue in your daily prayers for: Dennis, Marge, Joann, Andrea, Bob, Jimmie, Bill, Floss, Mary-Esther, Jackie, Richard, Taylor, Sid, Becky, Dorothy, Chuck, Jo-Ann, Sally, Ethan, Chrissy, John, Jessica, Jennifer, Lou, Sharon, Vivian, Gage, Butch, Angie, Gina
This Weekend at St. Thomas'
Online events hosted by St. Thomas' are accessed via Zoom: instructions here.
What do you think of when you hear the word "reparations"? What does that word really mean? You might be surprised!
When a wrong has happened, how do we effect "repair?"
Hear a conversation within the Diocese of New Jersey.
Or come hear Bishop Stokes speak as a part of a march and rally in Newark on 19 June. Click here for more information.
Summer 2021 at St. Thomas'
Holy Eucharist on Lawn: Sundays, 10am (note change in time!)
Centering Prayer Online: Mondays, 4pm
Holy Eucharist at Lychgate: Wednesdays, 5.30pm (except in July)
Holy Eucharist in Nave: Saturdays, 6pm (Evening Prayer in July)
Live-streaming of Holy Eucharist: Saturdays, 6pm (Evening Prayer in July)
Adult Formation (all online):
Book Group: Mondays, 7pm (except July)
Bible Study: Tuesdays, 7pm
Presentation to St. Thomas' by Episcopal Community Services of New Jersey: Wednesday, 30 June, 7pm.
"Seeing Dead People": Historical Controversies of the Christian Faith, led by Jonathan Wilson: Wednesdays, 7pm (7, 14, 21 July)
VBS in person: See registration info. below (18-22 July)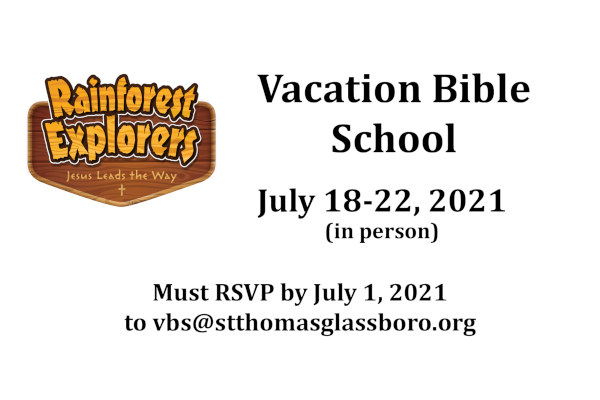 Church Picnic at Camp Sun N' Fun: 7 August, Noon (Holy Eucharist at 2pm)
Family Movie Night on the Lawn: 27 August, 7.30pm
Rally Day & Picnic: 12 September, Picnic follows 10am service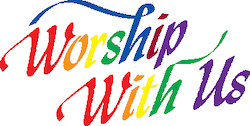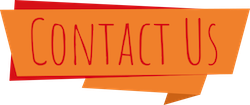 WEB:
https://www.stthomasglassboro.org/
OFFICE:
office@stthomasglassboro.org
Office telephone:
856-881-9144
Emergency Pastoral Care:
856-881-2841
Call this number if you have a pastoral emergency, such as an alert about an ailing parishioner, a hospital stay, a death in the family, or to request last rites. Leave a message with a phone number for your call to be returned.